US Military Transgender Service Ban: Research Shows Trans People Twice As Likely As Members Of General Population To Serve In Armed Forces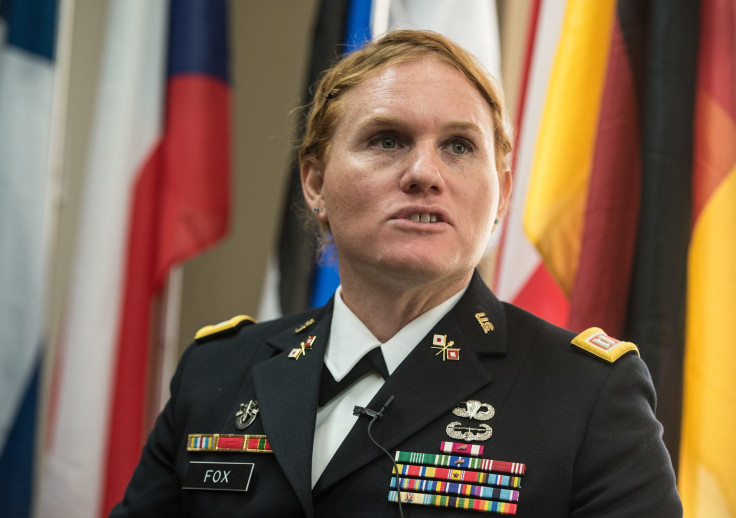 As the Pentagon considers an end to its ban on transgender people serving in the United States military, evidence is growing that transgender individuals join the armed services at a rate much higher than previously thought, the Los Angeles Times reported. The theory, which was first proposed by Dr. George Brown of East Tennessee State University in the 1980s, could prove crucial as advocates fight to end the ban, which the military could do by 2016.
Brown developed his assertion while serving as a psychiatry resident at Wright-Patterson Air Force Base in Ohio. In a subsequent 1988 research paper, Brown theorized that transgender individuals – both male-to-female and female-to-male – were drawn to military service because of what he called a "flight into hypermasculinity." They'd join the military to prove their manhood, often due to an inability to accept their identity.
"I just kept hearing the same story over and over," Brown told the LA Times.
A 2014 study by University of California Los Angeles academics estimated that 21 percent of the United States' transgender population – about 150,000 people – had served in the armed forces. The service rate among the general population is 10 percent. In that study, researchers said a review of Veterans Health Administration records from 2000 to 2011 found former service members presented Gender Identity Disorder five times more often than the country's general population, Navy Times reported.
Estimated Transgender Individuals per 100,000 People | FindTheBest
Separate research by Gary Gates of UCLA's Williams Institute, which studies gender identity policy issues, estimated three of every 1,000 American citizens is transgender, LA Times noted.
Researchers have yet to determine a statistical consensus for the rate of transgender service in the military. The U.S. Census Bureau does not track the data necessary to provide a national figure.
U.S. Defense Secretary Ash Carter announced a review of the Pentagon's policy on transgender military service last July. As part of the review, officials will conduct a six-month study to determine how lifting the ban would affect military cohesion and effectiveness, the Associated Press reported in July. Carter stressed the study would occur with an initial assumption that transgender service wouldn't have a negative impact.
"The Defense Department's current regulations regarding transgender service members are outdated and are causing uncertainty that distracts commanders from our core missions," Carter said in a statement in July. "At a time when our troops have learned from experience that the most important qualification for service members should be whether they're able and willing to do their job, our officers and enlisted personnel are faced with certain rules that tell them the opposite."
© Copyright IBTimes 2023. All rights reserved.