US Missile Defense Strategy Is Flawed: Panel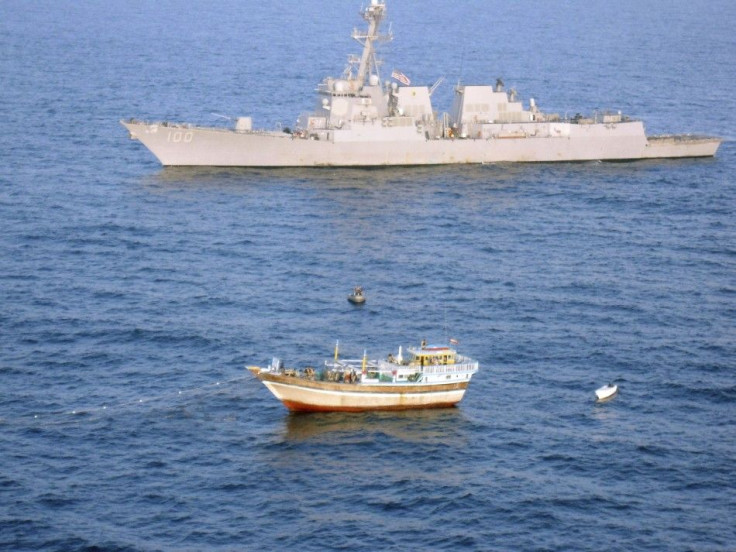 A congressionally mandated report to assess the feasibility, practicality and affordability of the U.S. missile defense and its efficiency in countering nuclear or conventional missile attacks from Iran or North Korea has found that the nation's defense strategy suffers from major flaws.
In the report published Tuesday, an expert committee of scientists and defense analysts of the nonpartisan National Research Council suggested that the nation should stop spending money on boost-phase defense systems and improve focus on defense systems that intercept enemy missiles in midcourse. Boost-phase defense systems are intended to shoot down enemy missiles immediately following launch while the rocket engine is still firing.
The U.S. Missile Defense Agency's 30 ground-based midcourse interceptors, ready to launch from its bases in Alaska and California, provide an "early but fragile" defense capability for a potential threat from North Korea, the report says. However, these interceptors have "shortcomings" and limited ability to defend the U.S. from the missiles launched by countries other than North Korea, and the Missile Defense Agency's currently planned improvements will not adequately address these.
"For too long, the U.S. has been committed to expensive missile defense strategies without sufficient consideration of the costs and real utility," L. David Montague, a missile expert and committee co-chair, said in a statement released by the National Research Council.
"As the primary agency in charge, the Missile Defense Agency must strengthen its system analysis and engineering capabilities so that it can better evaluate new initiatives before significant funding is committed," Montague said.
The report recommended an addition of a third interceptor site to the U.S. northeast and several technical fixes to improve the efficiency of the midcourse interceptors. Among the fixes committee called for are developing smaller but more capable interceptor missiles using tested technologies and employing a suite of proven X-band radar components at five existing early-warning radar sites.
The report said that the committee recommendations could be implemented within the current $45-billion budget requested by the Department of Defense (DOD) for the fiscal years 2010 through 2016 provided "other unnecessary missile defense programs are eliminated."
The New York Times, quoting Richard Lehner of the Missile Defense Agency, said the Pentagon had written off the report as "pedestrian." The article also said that the assessment was a "major blow" to President Barack Obama's strategy of focusing on the defenses in Europe against shorter-range Iranian missiles downplaying his predecessor George W. Bush's long-range defenses.
The committee called for the cancellation of final phase of Obama's "Phased Adoptive Approach" under way in Europe since 2009 because it would be "unnecessary for European defense and less than optimal for U.S. protection" if the recommended improvements were to be made to the U.S. ground-based midcourse interceptors.
The report also suggested cancelling of "all efforts to develop a costly space-based sensor system known as the Precision Tracking and Surveillance System" to limit expenditure because the recommended technical fixes "will provide information that is just as reliable at a much lower cost."
The committee's recommendation for a third interceptor site in the east coast, in the wake of reports that Iran and North Korea have plans to acquire intercontinental ballistic missiles (ICBMs), has come under scrutiny, with Wired.com saying that the new interceptor site was "a debatable proposition."
"This blog has noted that analysts have been predicting Iran would soon develop an ICBM for 20 years now; and North Korea's rocket technology, crucial for an ICBM, is weak. Beyond that, the Missile Defense Agency has said its existing defenses have the east coast covered, and will be supplemented by forthcoming interceptor placement in Europe and the Mediterranean. An east coast interceptor battery could also cost between $2 and $4 billion to set up and maintain," Wired noted.
The committee's recommendation to focus on the mid-course interceptors has also been criticized, with experts questioning their efficiency in tracking a missile and differentiating it from debris and decoys.
© Copyright IBTimes 2022. All rights reserved.
FOLLOW MORE IBT NEWS ON THE BELOW CHANNELS