US Navy Warship Challenges China's 'Sweeping Maritime Claims' In South China Sea
KEY POINTS
Guided-missile destroyer USS McCampbell sailed past the Paracel Islands on March 10
China warned the U.S. warship to leave the area and tracked its movements
This is the second 'freedom of navigation' operation by the U.S. Navy this year
The United States guided-missile destroyer USS McCampbell has completed what it calls a "freedom of navigation" operation in the South China Sea, sailing past the Paracel Islands on March 10. Beijing, to no one's surprise, is voicing its objections to the passage.
An online report by msn.com on March 11 documented comments made by Col. Li Huamin, who is the spokesperson for the People's Liberation Army (PLA) Southern Theater command. He said, "Under the guise of 'freedom of navigation,' the U.S. has repeatedly flexed its muscles, been provocative and stirred up trouble in the South China Sea. This is a hegemonic act that violates international law, and … threatens the peace and stability of the South China Sea."
The msn.com report mentioned that the PLA warned the USS McCampbell to leave while tracking its movements.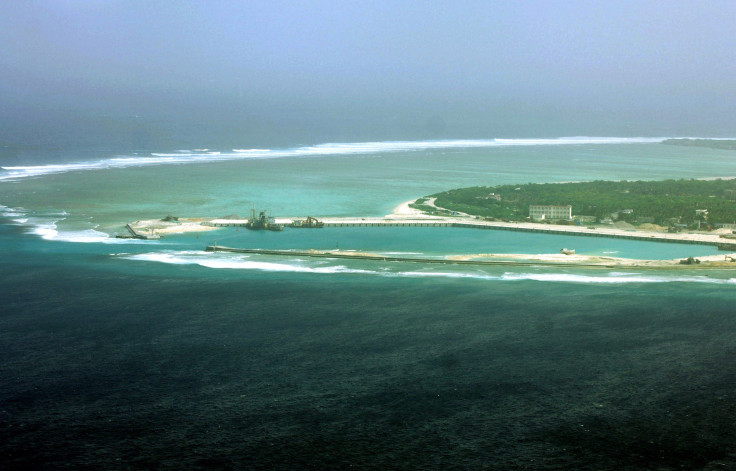 The Paracel Islands are one of several island groups that are the focus of disputes between China and almost every country that has business in the South China Sea.
Those disputes include:
The Natuna Islands, where Indonesia is conflicted with China and Taiwan in nearby waters.
The Scarborough Shoal, where the Philippines disagrees with China, and Taiwan
The Spratly Islands, where Vietnam, Taiwan, Brunei, Malaysia and the Philippines all bicker with China over the islands and the right to explore the riches in and under the waters.
The Spratly Islands again where sub-disputes rage between the non-Chinese nations.
In almost every case the squabbles are over sovereignly, with China claiming the entirety of the sea with its archaic (and UN overruled) Nine-Dash Line over the other countries' exclusive economic zones (EEZs). Also, China has built seven artificial islands that are likely intended to gain a military advantage in the area.
The other ASEAN countries cannot compete with China militarily so the only balance of power to ensure that the international waterway remains free for peaceful commerce is provided by the U.S.
China and other critics of U.S. movements claim that the U.S. has its ambitions in the area. The U.S. has no clams of sovereignly in the South China Sea.
An email on Friday (March 13) from Seventh Fleet spokeswoman Commander Reann Mommsen to Stars and Stripes, an independent news and information source to the U.S. military, said, "Unlawful and sweeping maritime claims in the South China Sea pose an unprecedented threat to the freedom of the seas, including the freedoms of navigation and overflight and the right of innocent passage of all ships." The territorial limit is 12 nautical miles from any coastline for any "innocent passage," according to international sea law.
© Copyright IBTimes 2023. All rights reserved.