US, North Korea At War? American Military Vehicles Sent To South Korea To Protect Troops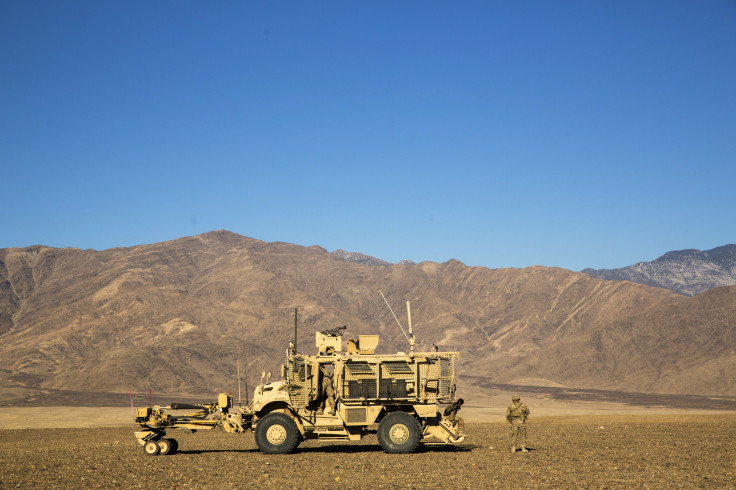 The U.S. Army has reportedly nearly finished the deployment of 100 Mine Resistant Ambush Protected (MRAP) vehicles to South Korea in an effort to further protect troops as each country has fretted over North Korea's increasingly hostile actions and missile and nuclear defense proliferation, U.S. military newspaper Stars and Stripes reported Tuesday.
The deployment, conducted by the South Korean-based 8th Army beginning in December, will have been completed by the end of February and the MRAPS are also joined by a smaller iteration, the MATV or all-terrain vehicle, and each was credited with saving the lives of serviceman deployed to Iraq and Afghanistan.
Previously, a study in 2012 found that using the vehicles, which protected servicemen from the improvised explosive devices (IEDs) that were the deadliest of weapons used insurgents and terrorists throughout the wars in the Middle East, would not be able to move around South Korea well. However, the military had decided they could be used.
The heavy-duty protective equipment would be most helpful along the demilitarized zone that separates North and South Korea, a 2.5-mile wide line that stretches some 160 miles and is littered with land mines.
"The military needs to prepare for the worst-case scenario," retired South Korean army colonel and University of Seoul professor Park Hwee-rhak told Stars and Stripes. "There are many kind of land mines in that area so if we want to make some kind of military operations along the DMZ we need a kind of mine-resistance maneuver vehicle."
An increased presence in South Korea, where more than 28,000 soldiers are stationed, is likely to incense the North and its leader Kim Jong Un. The totalitarian and his government have been at repeated odds with both the U.S. and the South and recently tested the patience of the rest of the world's top powers when it tested an intercontinental ballistic missile – capable of carrying a nuclear warhead – earlier this month.
However, roughly a week after the test, the Washington Post reported that the Trump's administration had reached out to Kim's government and attempted to hold negotiations between current and former diplomatic officials on U.S. soil for the first time in nearly six years. Those plans were evidently nixed later.
© Copyright IBTimes 2022. All rights reserved.
FOLLOW MORE IBT NEWS ON THE BELOW CHANNELS