U.S. Office Market 2012 Outlook 'Sluggish,' Despite Improvements in 2011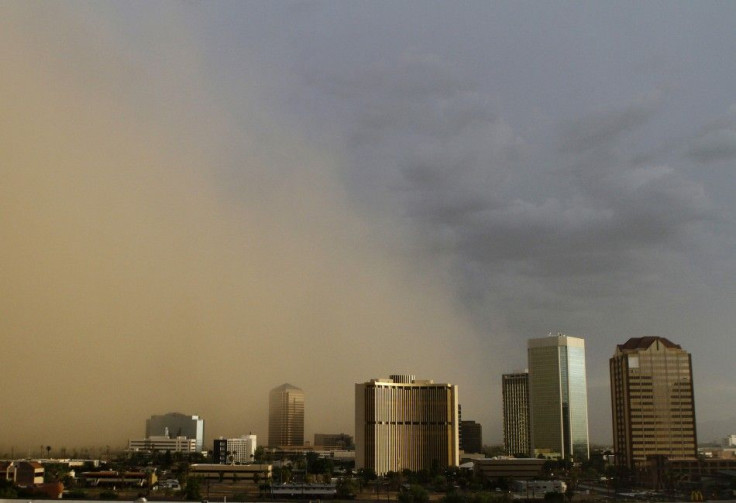 The U.S. office market improved in 2011, but continued growth in 2012 is expected to slow, according to two separate reports released on Tuesday.
The demand for office space in 2011 was at its highest level since 2007, according to real estate brokerage Cassidy Turley, with 50.4 million square feet of net absorption, up from 18.7 million square feet in 2012. Net absorption measures the change in the total occupied commercial space, taking into account new leases and vacancies.
Net absorption has been positive for seven straight quarters, although it declined to 11.7 million square feet in the fourth quarter of 2011 from 16.1 million square feet in the third quarter. A total of 65 of 80 metropolitan areas had positive net absorption in 2011, up from 43 markets in 2010.
Rents increased to $21.50 in the fourth quarter, up 0.8 percent from a year ago. National office vacancy rates fell 20 basis points in the fourth quarter to 16.1 percent. Despite the gains, the vacancy rate remains above the 20-year historic average of 14 percent.
Even after a bumpy, but positive year of business expansion, and by extension, improved occupancy gains, the U.S. office sector is still a solid 12 months away from registering consistent upward movement in rents across the country, said Kevin Thorpe, chief economist of Cassidy Turley, in a statement. In most metro areas, vacancy is at least 200 basis points above where it needs to be to trigger sustainable rent growth.
Office markets with the most gains included San Jose, Silicon Valley, San Francisco and Seattle, which were bolstered by growth in the tech industry. Texas was driven by the energy industry, while New York remained strong, despite financial services job cuts.
In a separate report, Grubb & Ellis' 2012 National Real Estate Forecast said that the office market would be the worst-performing sector among commercial properties this year. The Eurozone crisis remains a major concern for investors and owners, and a deep European recession would hurt exporters throughout the country. However, the report said it was more likely that Europe would avoid catastrophe and the U.S. economy would muddle through one more year of subpar growth before a stronger recovery takes hold in 2013.
Grubb & Ellis predicted a national office vacancy rate of 15.7 percent by the end of 2012, with net absorption projected to reach 52 million square feet. Rents are projected to increase to $31.38 per square foot in class A buildings in 2012, up from $31.14 per square foot in 2011. Class B buildings are projected to have rents of $22.86 per square foot, up from $22.82 per square foot in 2011.
Growth in tech was also a major factor in boosting the top six markets, San Francisco, Seattle, Austin, Tex., San Jose, San Diego and Orange County, Calif., in Grubb & Ellis' data.
Despite the negative economic factors, we anticipate gradual improvement in leasing markets and a boost in investment sales volume, said Robert Bach, senior vice president and chief economist of Grubb & Ellis, in a statement. The assumption is based on GDP growth of 2 to 2.5 percent in 2012 and an average of 125,000 net new payroll jobs per month.
Meanwhile, the industry sector was expected to remain stable because of limited inventor, with net absorption projected to increase year-over-year by 15 percent to 130 million square feet in 2012. Retail space is expected to lag as consumer confidence remains weak, while multifamily housing is poised to remain strong, with low vacancy rates and rising rents.
© Copyright IBTimes 2023. All rights reserved.