US Open 2018: Roger Federer Confident As Rafael Nadal Reacts To Draw
World No. 2 Roger Federer is confident of his chances in the US Open which takes place next week from Aug. 27 to Sept. 9.
Federer was most recently defeated by Novak Djokovic in the final of the Cincinnati Masters last week in what was his first competitive appearance since his Wimbledon quarterfinal defeat at the hands of Kevin Anderson last month.
The Swiss legend is now looking to turn his fortunes in the US Open, which while he has won five times, his last victory came in 2008. Last year, he notably suffered defeat in the quarterfinal stage to Juan Martin del Potro, later citing injury as a factor.
However, this year, he fancies his chances even though he believes the event is one of the hardest to win.
"I've come very close in recent years. Not the last two because I just haven't been healthy but this year I feel really good about my chances," Federer recently said. "It is maybe one of the toughest to win out there and everybody plays well on the hard courts, that makes it even more difficult and everybody's back."
"So I'm very excited. I'm happy to be back and I think the chances are there for guys to make breakthroughs, but at the same time I do believe it's going to be decided in a select group of guys and those are probably the top 20 guys, right now, in the game."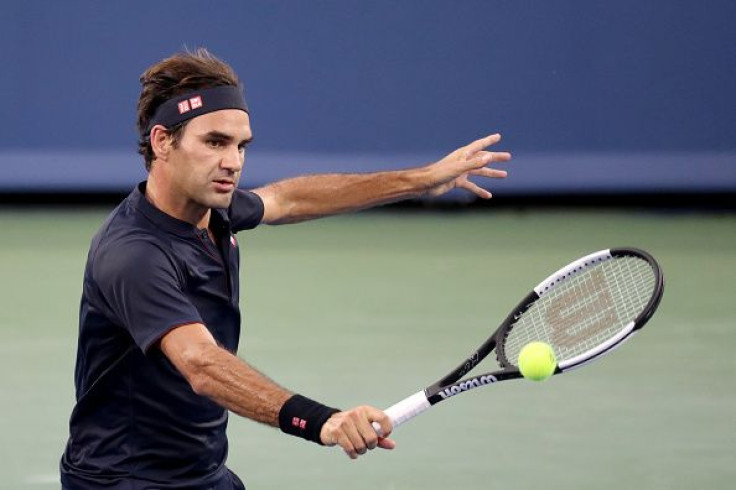 Federer will kick off his US Open against Japan's 22-year-old Yoshihito Nishioka but his overall draw is not that kind. The 37-year-old could not only face the mercurial Nick Kyrgios in the third round but also Wimbledon winner Djokovic in the quarterfinals.
As for the current US Open defending champion Rafael Nadal, the Spaniard has been handed a much kinder draw. He will begin his defense against compatriot David Ferrer and could face last year's US Open finalist Anderson in the last eight.
Despite being on the "easier" side of the draw compared to Federer and Djokovic though, Nadal is not too bothered about the opponents in his path.
"We were in the Davis Cup team a lot of times, here too. He's [Ferrer] a good friend," Nadal said, reacting to the draw. "He has been an amazing player for such a long, long time. This year he's going through tougher times but he's still a player with a very high level of tennis. I'm looking forward to playing that match so we'll see."
"I don't go crazy about the draw. I really don't care. I understand it's luck. At the end of the day, you will face your opponent," he added.
As of now, Djokovic is the favorite to win at Flushing Meadows. Federer initially had the second-best odds but his loss to Djokovic in Cincinnati along with his tough draw have put Nadal in front of him for oddsmakers.
© Copyright IBTimes 2023. All rights reserved.