US Open: American Star Halts Game, Waits Till Ball Person Removes Bug From Court [Watch]
KEY POINTS
Danielle Collins lost her Round of 16 game to Aryna Sabalenka
It was Collins' maiden fourth-round appearance in New York
Aryna will next face former World No. 1 Karolina Pliskova
American tennis player Danielle Collins, a noted animal lover, stopped a primetime US Open 2022 match so that a ball person could move a bug safely off the court.
The episode happened during Danielle's US Open Round of 16 meeting with World No. 6 Aryna Sabalenka at Arthur Ashe Arena on Monday.
The 28-year-old, who was playing her maiden fourth round at the New York Grand Slam, stepped to the baseline for her first service game of the second set and that's when she noticed a bug crawling near her feet. She did try to steer it out carefully with the tip of her racket but the tiny creature did not move.
A ball person ran to Danielle to offer her some help. Rather than squishing it, the US Open staffer tried to trap the insect.
The 19th-seeded American always ensures bugs are "properly moved" while she plays, according to ESPN commentators.
"That happened in a match we saw her play last week. She did the same thing with an insect that she made sure was properly moved — safely. Relocation. I'm not sure the ball people are trained for this," analyst Ted Robinson said, reported Insider.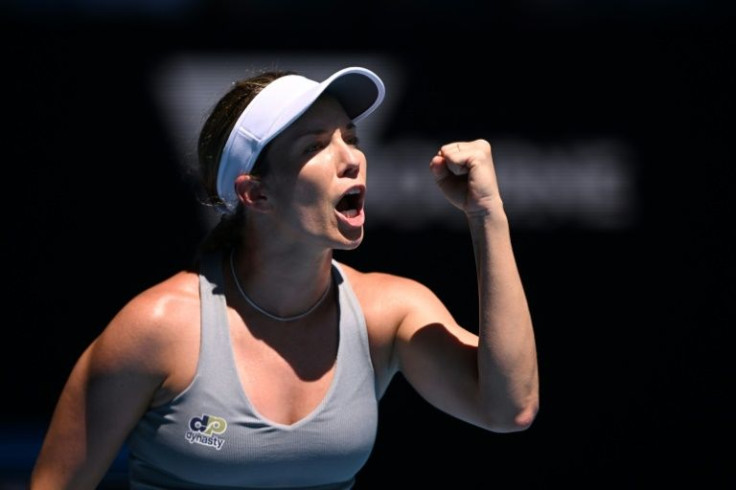 Nevertheless, the contest between Danielle and Aryna lasted for two-and-a-half hours and it was the latter who sealed the game in the end.
Both players produced a powerful game, with Danielle more successful for a set and a half. The 2022 Australian Open finalist dominated in the first set with 12 winners to eight unforced errors and outpaced Aryna's eight winners.
The Belarus national bounced back in the second set. Aryna held serve through a 22-point game to lead 4-3. Following that, Aryna lost just two more games in the match to progress to the quarter-final.
Aryna will next face Karolina Pliskova in the last-eight round. She has not defeated the former World No. 1 player since 2018. The two players faced off two times last year, with Karolina beating Aryna in the semi-finals of both Wimbledon and Montreal.
US Open 2022 is scheduled to end on Sept. 11 at Flushing Meadows in New York.
© Copyright IBTimes 2023. All rights reserved.