US Police Confront New Threat: How Suicide Bombers Are Changing Law Enforcement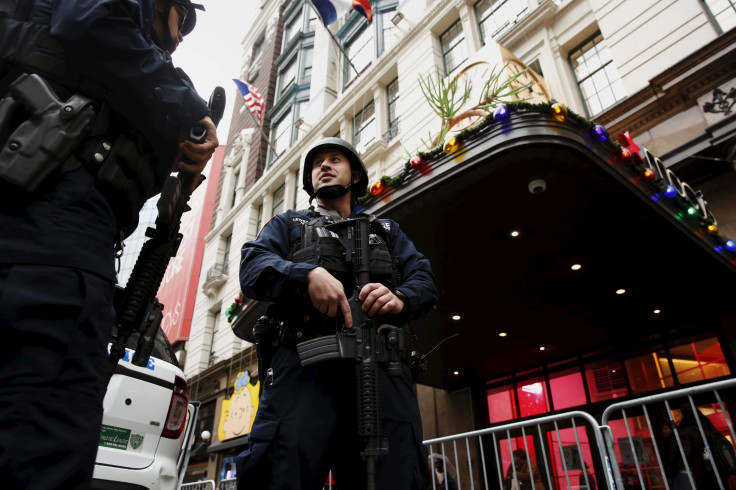 The first suicide bomb detonated about 6 p.m. on Nov. 12, in Bourj al-Barajneh, a southern suburb of Beirut. As injured people writhed amid bodies scattered in the street, Adel Termos, a survivor, noticed one of his neighbors shoot at two men on a motorcycle, hitting one as the other jumped and tried to get away. Termos ran toward the second man, grabbing him as he exploded. Witnesses said he saved about 200 lives.
A day later and 2,000 miles away, at 9:20 p.m., local time, Friday, the first of three suicide bombers detonated his vest outside the Stade de France in Paris. Twenty minutes later, at a nearby café, a man sat down and detonated his suicide vest. Later that evening, two gunmen at the Bataclan Theater blew themselves up after killing dozens of concertgoers.
The spate of deadly attacks, for which the Islamic State group claimed responsibility, has reverberated throughout the world in the past week. In the U.S., police agencies have ramped up deployments of officers and tightened security amid speculation about the threat of another attack. But one tactic in particular has unnerved several law enforcement agencies, an unwanted import from long-standing conflicts in the Middle East: the use of the suicide bomber.
"Now we're up against this concept of people equipped with suicide vests, so we're going to have to train for that. How do we protect our personnel when they're taking on somebody with a suicide vest?" New York Police Commissioner William Bratton said shortly after the attacks, in an interview with WABC-TV, New York. He deployed this week more than 100 members of a new elite counterterrorism force, the Critical Response Command, which is slated to be 560 strong by the end of 2015.
After the attacks, the U.S. Department of Homeland Security said it knew of "no specific or credible threats of an attack on the U.S. homeland" like those that happened in Paris, a point FBI Director James Comey reiterated Thursday. Nonetheless, Boston, Chicago, Washington, Los Angeles and other cities, in addition to New York, have ramped up security in the wake of the attacks.
Some law enforcement leaders and security experts said counterterrorism training among police across the country already takes into account the possibility of suicide bombers, who constitute a tried-and-true tactic of terrorist groups, albeit one less commonly seen in attacks in Western countries such as France or the United States.
"We've been really preparing for any and all types of terrorist attacks for at least the last 12 years or so," Washington Metropolitan Police Department Chief Cathy Lanier, who served as the first commanding officer of the department's Office of Homeland Security and Counterterrorism when it was created in 2006, told International Business Times in a phone interview. A suicide bomber "is not something we haven't trained for, thought of, prepared for," she added. "We train for all of it."
Still, no matter how many hours of tactical training police or other law enforcement agents go through, determining how to neutralize a threat is a decision made often in a few seconds at most whether that threat is carrying a gun or wearing a vest packed with explosives. In essence, protecting against a suicide bomber is extremely difficult.
The first aim of law enforcement is to prevent any sort of attack before it happens, Lanier said. But if that fails, the next most important thing is to stop an attack from deteriorating, to prevent more people from being hurt or killed. In those situations, "police officers have to, a lot of times, make split-second decisions and think on their feet," Lanier said. "It's not like we can sit back and wait for a bomb technician."
An Ugly Jolt
Terrorist attacks have served before as wake-up calls for police and law enforcement agencies, sometimes sparking substantial changes. The attacks at the World Trade Center Sept. 11, 2001, in New York City that killed 3,000 people, for instance, led to the creation of the NYPD's counterterrorism bureau in 2002.
In other instances, deadly incidents have put police on heightened alert and led to more security checks and more officers out and about. In 2013, after bombings at the Boston Marathon killed three and maimed hundreds, Chicago increased the number of police officers at sports events and in other public spaces, such as mass transit.
"If not more uniformed officers, we are going to be focused, not just on crime but certainly terrorism as a result of the recent events in Boston," Chicago Police Superintendent Garry McCarthy told WBBM, Chicago, at the time.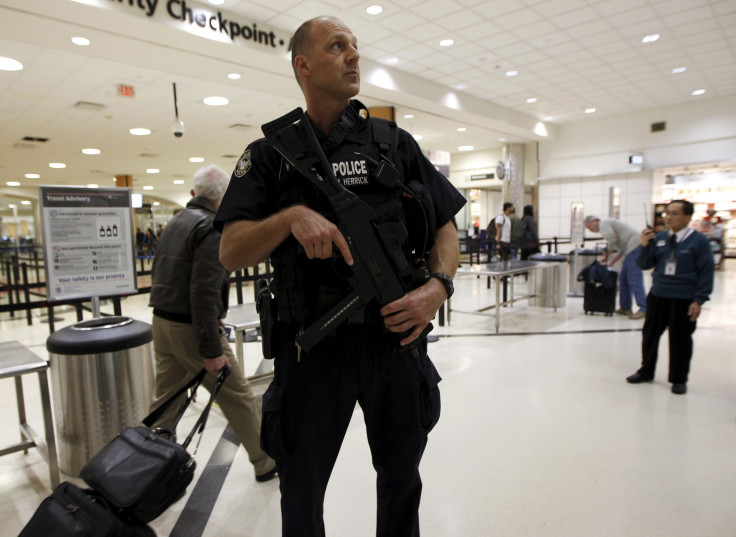 Now, the Paris attacks are forcing fresh reviews of strategy and counterterrorism approaches.
"We can't use the tactics we used in the past where we surround, contain, talk and try to negotiate. We're going to be in a combat situation if these things happen," McCarthy said Tuesday during a counterterrorism conference in Chicago that was planned long before the Paris attacks, WLS-TV, Chicago, reported.
The Chicago Police Department declined to answer specific questions from IBT about changes it would make in the wake of the attacks although it provided a statement saying it was "in daily contact with our federal partners about the incident in Paris." Chicago faced no specific threats, it said, and "CPD will continue to monitor the situation as we ensure our plans and operations are reflective of the latest intelligence."
In New York, existing tactics for police officers in an active shooter scenario -- to rush in -- would have to be reworked to better match a suicide bomber scenario, Bratton suggested. Meanwhile, NYPD would send a team to Paris to learn about how the attacks were carried out. "We'll want to know the ballistic capabilities of those vests, how far do those projectiles spew out?" he said Monday.
A Split-Second Decision
The attacks in Paris marked a change in tactics for the Islamic State group, which claimed responsibility for them, although experts have highlighted the fact that in the realm of terrorism overall, suicide bombers are not new. The fact that ISIS, as the group is also called, has put the practice to use should, therefore, not come as a surprise, they said.
"It's a blatant copying of al Qaeda tactics," said Joseph Young, an associate professor at American University in Washington, an expert in political violence and extremism. "Our law enforcement should be prepared for this, theoretically [although] being prepared for it and preventing it are two different things."
Since its emergence in mid-2014, ISIS has focused on building a so-called caliphate and gaining territory in Iraq and Syria. But as it loses leaders and ground in the Middle East because of U.S.-led airstrikes, many experts have argued it is now striking out with attacks elsewhere in reprisal.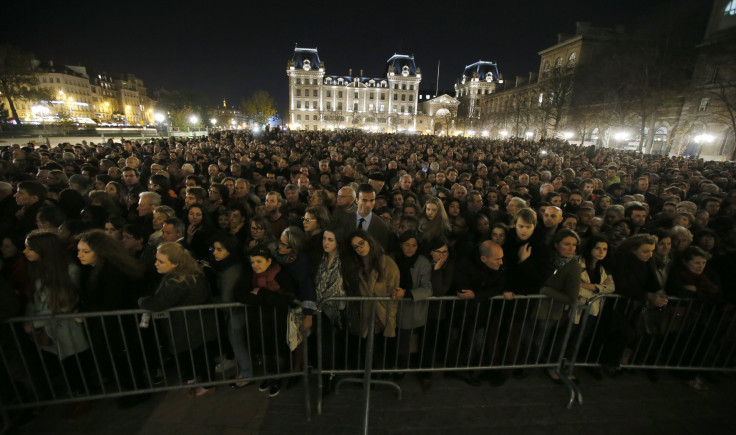 If law enforcement agencies have long understood that suicide bombers are a possible terrorist tactic, what happened in Paris drove that possibility home in a new and vivid way.
"You learn that there's an apocalyptic ending to this where they [the attackers] weren't going to be taken alive," said Michael O'Neil, CEO of MSA Security, based in New York, and who helped found NYPD's Counterterrorism Bureau after 9/11. Law enforcement agencies across the country were likely combing through the Paris attacks -- how it happened, what the threat was, what tactics were used -- to glean key lessons and apply them to their own training, he said, and indeed, police themselves said such analysis was precisely what they were doing.
"Over the next several days, weeks and months, we'll learn more and more about [Paris]," Lanier, the Washington police chief, said. "We have to make sure we analyze all the information we get," she said, adding: "That's the key to having a prepared security force: You have to analyze what happens around the world and evolve."
© Copyright IBTimes 2023. All rights reserved.