US Retails Sales Rose 0.2% In July As Homes, Cars Featured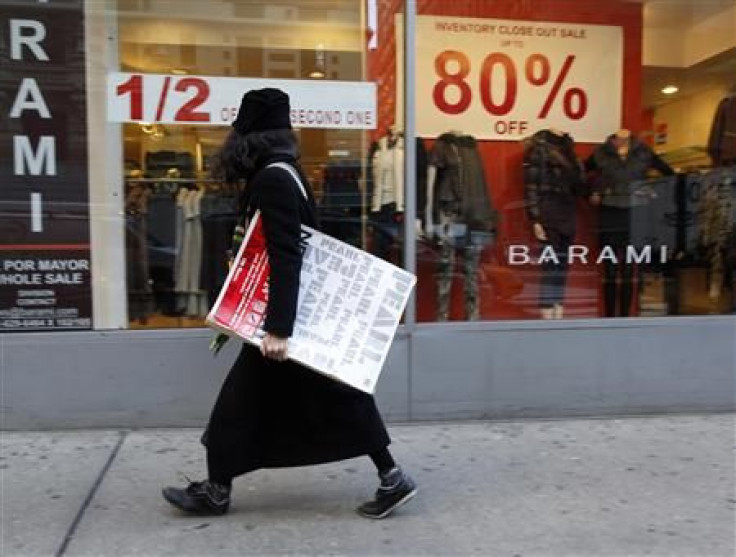 Retail sales in July rose in line with analysts' expectations of 0.2 percent, bolstered by spending on gasoline, which offset a decline in car sales and purchases of building supplies, the U.S. Census Bureau announced Tuesday morning.
The fresh data leaves open the question of how much discounting retailers engaged in to achieve last month's gains. Such a move would make sense as the back-to-school buying season gets under way. But American consumers are experiencing generally flat purchasing power, more expensive gasoline and higher taxes. If discounting does indeed lie behind the latest numbers, it could weigh on retailers' third-quarter results. At a minimum, prospects for the back-to-school season are definitely on retailers' minds.
"Spending has stalled and the economy is stuck in neutral," NRF Chief Economist Jack Kleinhenz said. "Even with modest employment gains and steady consumer confidence, Americans remain in a cautiously-positive spending pattern. While clothing and sporting goods retailers saw modest gains with early back-to-school shopping, home-based retailers saw marked decreases, possibly indicating the end of the year-long housing boom."
David A. Rosenberg, chief economist and strategist at Canadian money manager Gluskin Sheff + Associates Inc., said Tuesday after the report came out that evidence on this year's back-to-school sales is "mixed at best."
Sales on wholesale products and food services, adjusted for seasonal variation, were at $424.5 billion, up 0.2 percent from June and 5.4 percent above the July 2012 number, according to data released at 8:30 a.m. EDT. However, auto and building materials sales grew at a slower rate than the previous month.
Gasoline sales jumped 0.9 percent from June.
Analysts polled by Briefing.com expected, on average, a 0.2 percent gain after June's 0.4 percent gain.
"Auto sales, which had an unusually large jump in June, basically held its ground in July, which generally means that consumers are doing well, Robert Johnson, the director of economic analysis at Morningstar, wrote in a note on Monday.
Estimates varied for the number, with Johnson projecting a 0.4 percent rise. Analysts at UBS expected a 0.7 percent rise in total sales.
But Capital Economics economist Paul Dales said the number was "consistent with a decent acceleration in real" in the third quarter. But he noted that growth in auto sales and building materials was slower than the previous month.
"We wouldn't put too much weight on the small 0.2 percent rise in total sales as it was dragged down by a 1 percent month over month fall in auto sales and a 0.4 percent month over month drop in building materials sales," Dales, a senior U.S. economist at the firm, wrote in the note. "Instead, the 0.5 percent month over month increase in sales of all other items is the figure to pay attention to as it contains all the new information in this report relevant for real consumption."
He said that increase beat Capital's estimated rise of 0.3 percent and is the largest gain since last December.
© Copyright IBTimes 2023. All rights reserved.