US Rules Out Backing Syria's Bashar Assad In Fight Against Islamic State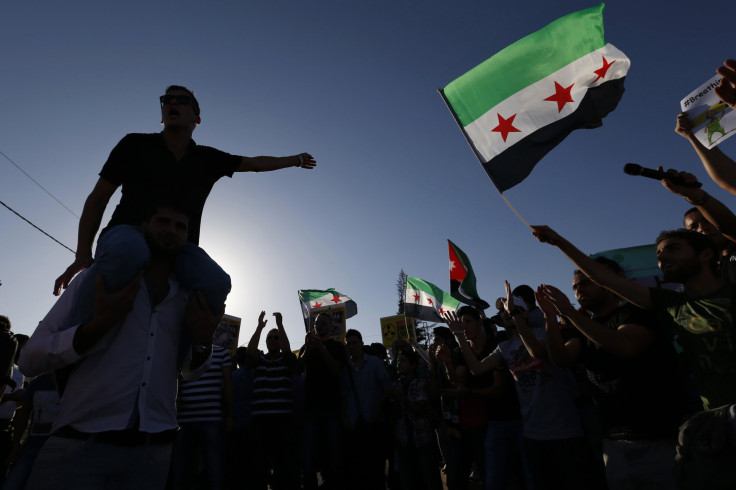 Despite the United States and Syria sharing a mutual goal of defeating the Islamic State, the Obama administration has ruled out working with President Bashar Assad in coordinating air strikes against the militant group. This stance will force U.S. officials to work on a plan to address the threat of ISIS while avoiding directly engaging with Syrian air defenses.
"We're not going to ask for permission from the Syrian regime," U.S. State Department spokeswoman Jen Psaki said Tuesday while talking about striking Islamic State positions in the country, according to a report from The Washington Post.
U.S. military action seems increasing likely to expand into Syria with top U.S. officials calling the Islamic State a growing threat to international security. However, airstrikes on the group's positions -- whether conducted with Assad's tacit support or otherwise -- are expected to be of strategic benefit to the Syrian dictator who has been at the center of a three-year long civil war, which began after a failed uprising against him in 2011, and has claimed hundreds of thousands of lives.
"This is a serious threat from a serious group of terrorists, and we need to stay mindful of doing what we need to do to protect American citizens at home and abroad," Pentagon spokesman John Kirby reportedly said Tuesday, adding: "We're not going to hold ourselves to geographic boundaries in order to accomplish that job."
When asked if Syrian air defenses had been degraded over the past year, Kirby said: "There has been no change in our assessment of Syrian air defense capabilities," the Post reported.
"Assad's biggest foe today is Islamic State," Julien Barnes-Dacey from the European Council on Foreign Relations told the Post, and added that the Obama administration considers the group an immediate threat. "That inevitably draws them together in spheres of action."
On Tuesday, the White House said that President Barack Obama had made no decision on whether he would order airstrikes in Syria even as he authorized increased U.S. surveillance activity in the region.
However, Walid Muallem, Syria's foreign minister warned Monday against unilateral U.S. strikes but called for a broader regional approach in fighting the Islamist militants in his country.
Any unilateral action risks testing Syria's air defenses or the response of Assad's forces, according to the report, which cited analysts as saying that a U.S. military operation in Syria would most likely target the Islamic State's leadership based in Raqqa, in the north, as well as along its lengthy border with Iraq.
Ramzy Mardini, a non-resident fellow at the Atlantic Center, told the Post that Obama should be wary of relying on allied rebels to coordinate airstrikes and warned of the risks of controlling an armed intervention in Syria.
"There's a conflict of interest and an incentive to pull the U.S. into direct conflict with the Assad regime," he said.
© Copyright IBTimes 2023. All rights reserved.