US Stock Futures Signal Lower Open Ahead Of March Jobs Report; Investors Opt For Caution Following ADP Employment Report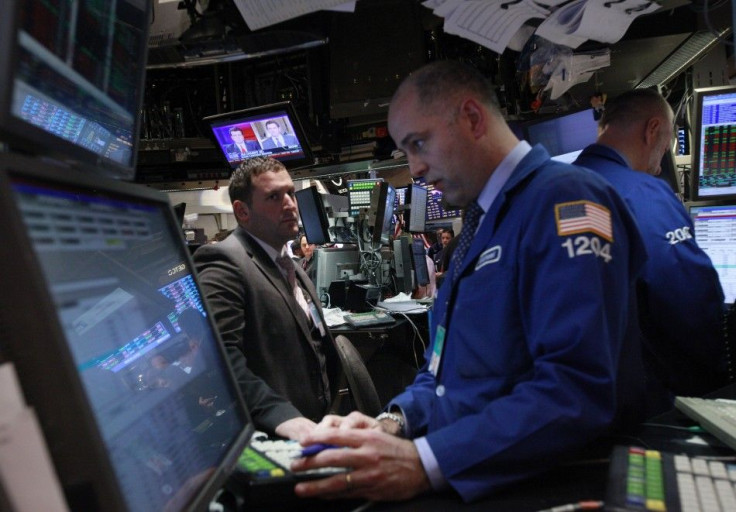 U.S. stock index futures point to a lower open on Friday ahead of the publication of the Bureau of Labor Statistics' nonfarm payrolls and unemployment reports.
Futures on the Dow Jones Industrial Average were down 0.21 percent, futures on the Standard & Poor's 500 Index were down 0.23 percent and those on the Nasdaq 100 Index were down 0.22 percent.
Investors opted for caution ahead of the government's monthly non-farm payrolls report, which is due to be released before markets open. The report, which measures the change in the number of people employed during the previous month, excluding the farming industry, is expected to show that the U.S. economy added 180,000 jobs last month, following a 236,000 gain in February. The unemployment rate is likely to edge up to 7.8 percent in March from 7.7 percent in the prior month.
The much-awaited U.S. jobs data follows weaker-than-expected reports on private sector hiring, weekly jobless claims, manufacturing and services. Data releases earlier this week showed that both manufacturing and services activity unexpectedly slowed in March and sparked concerns about the economic recovery of the world's largest economy.
Meanwhile, payroll firm ADP Employer Services said on Wednesday that the U.S. private sector added fewer jobs than expected in March while the number of Americans claiming jobless benefits hit a four-month-high in the previous week, suggesting that March's employment report will be weaker than economists' initial consensus indicated.
"Central bank meetings dominated market actions yesterday as sentiment was lifted by the BOJ's extraordinary measures. U.S. payroll data could pose downside risks to market sentiment today as we could see yet another below-consensus jobs number after the ADP report as well as the weekly claims data in the past two days," a note from Credit Agricole said.
Investors are also expected to focus on the trade deficit report to be released Friday. The report, which measures the difference in value between the imported and exported goods and services over the reported period, is expected to show that the trade deficit widened to $45 billion in February from $44.5 billion in January.
U.S. stock markets ended higher on Thursday despite weaker-than-expected jobless claims data as investor sentiment was boosted after the Bank of Japan (BOJ) announced expected aggressive monetary easing measures in its first policy meeting under newly appointed chief Haruhiko Kuroda. The Dow Jones Industrial Average gained 0.38 percent, the S&P 500 Index was up 0.40 percent and the Nasdaq Composite Index advanced 0.20 percent.
European stock markets were trading mixed with Germany's DAX30 down 0.22 percent, France's CAC-40 gaining 0.06 percent and London's FTSE 100 declining 0.56 percent.
Asian stock markets mostly traded lower on Friday. However, Japanese stocks hit a near-five-year-high as the yen tumbled to another record low against the dollar after the Bank of Japan's unprecedented monetary easing decisions were announced on Thursday. Japan's Nikkei surged 1.58 percent or 199.10 points to 12,833.64, while Hong Kong's Hang Seng plunged 2.73 percent and South Korea's KOSPI Composite declined 1.64 percent.
© Copyright IBTimes 2023. All rights reserved.