US Stock Futures Signal Lower Open Ahead Of Trade Deficit Report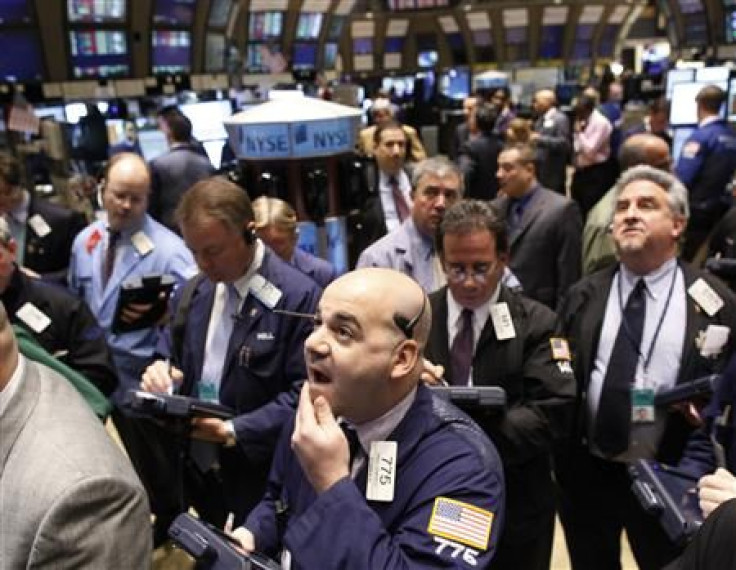 The U.S. stock index futures point to a lower open Tuesday ahead of the Bureau of Economic Analysis's trade deficit report.
The futures on the Dow Jones Industrial Average were down 0.09 percent, the futures on the Standard & Poor's 500 Index were down 0.21 percent and those on the Nasdaq 100 Index were down 0.13 percent.
Investors are expected to focus on the trade deficit report to be released Tuesday. The trade deficit, which measures the difference in value between the imported and exported goods and services over the reported period, is expected to rise to $42.6 billion in October from $41.6 billion in September.
Investors are likely to focus on the Federal Open Market Committee's (FOMC) two-day meeting commencing Tuesday. The FOMC statement, the primary tool used by the panel to communicate with investors about its monetary policy, will be closely watched.
"We expect the FOMC will continue to purchase $85 billion of longer-dated securities following the end of the current maturity extension program in roughly the same proportion as the current $45 billion Treasuries and $40 billion MBS," Credit Agricole said in a note.
Investors are expected to continue to focus on how and when the fiscal cliff issue will be resolved. On Monday, the U.S. stocks rose as investors hoped for the Congress leaders to make progress in reaching an agreement to avert the fiscal cliff. The Dow Jones Industrial Average rose 0.11 percent, the S&P 500 Index was up 0.03 percent and the Nasdaq Composite Index gained 0.30 percent.
European markets fell Tuesday as investors continued to maintain a watchful mode amid the concerns about the debt crisis affecting the euro zone. The debt burden faced by Italy rose with the rising yield on 10-year government bonds. Investors are worried in the wake of the intended resignation of Italian Prime Minister Mario Monti. London's FTSE 100 was down 7.14 points, Germany's DAX 30 index fell 0.93 points and France's CAC 40 declined 1.82 points.
Asian stocks fell Tuesday tracking global cues. China's Shanghai Composite declined 9.07 points, Japan's Nikkei was down 8.43 points and India's Sensex dropped 67.69 points.
© Copyright IBTimes 2023. All rights reserved.