US Stock Futures Signal Slightly Higher Open Ahead of Personal Spending, Jobless Claims Data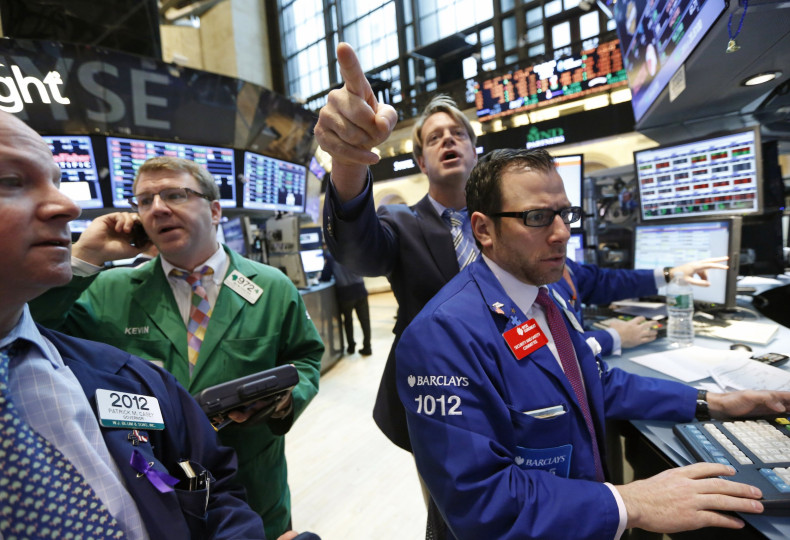 U.S. stock index futures point to a slightly higher open Thursday ahead of the publication of the Commerce Department's personal income and spending data, and the Labor Department's weekly jobless claims report.
Futures on the Dow Jones Industrial Average were up 0.12 percent while futures on the Standard & Poor's 500 Index were up 0.14 percent and those on the Nasdaq 100 Index were up 0.07 percent.
Investors are likely to focus on the monthly personal spending and income numbers, which are due to be released at 8:30 a.m. EDT. Analysts polled by Reuters expect a 0.3 percent increase in spending, and a 0.2 percent gain in income in May. The core PCE deflator is expected to increase 0.1 percent.
Investors will also be looking to the weekly U.S. jobless claims report to be reported at 8:30 a.m. on Thursday. Analysts polled by Reuters predict that jobless claims, which measure the number of individuals who filed for unemployment insurance for the first time last week, likely declined to 345,000 for the week ending June 22, down from 354,000 reported last week.
In addition, the National Association of Realtors' pending home sales report, which measures the change in the number of homes under contract to be sold but still awaiting the closing transaction, excluding new construction, will be reported at 10:00 a.m. EDT on Thursday. It is expected that the report will show a 1 percent rise in May after gaining 0.3 percent in the previous month.
European markets were mixed despite news that EU finance ministers had struck an agreement on new rules to tackle troubled banks, in an effort to end the practice of funding bailouts with taxpayers' money.
London FTSE 100 was trading up 0.34 percent, Germany's DAX-30 declined 0.02 percent, and France's CAC-40 fell 0.20 percent.
Meanwhile, economic data from Europe showed that the unemployment rate in Germany remained unchanged at 6.8 percent in June although the number of out-of-work people declined by 12,000, beating a Reuters forecast for an increase of 8,000.
Asian markets, on the other hand, surged on Thursday as investor sentiment was buoyed on hopes that the U.S. Federal Reserve would extend its bond-buying program following a downward revision of first quarter GDP estimate, while Chinese data showed that industrial profits surged 12.3 percent in May on an annual basis, following an increase of 11.4 percent in the previous month.
Japan's Nikkei ended the day up 2.96 percent while Hong Kong's Hang Seng gained 0.52 percent. South Korea's KOSPI climbed 2.87 percent and Australia's ASX was up 1.68 percent. India's BSE Sensex finished the day up 1.7 percent, while China's Shanghai Composite index ended flat.