U.S. Stock Index Futures Signal Gains for Equities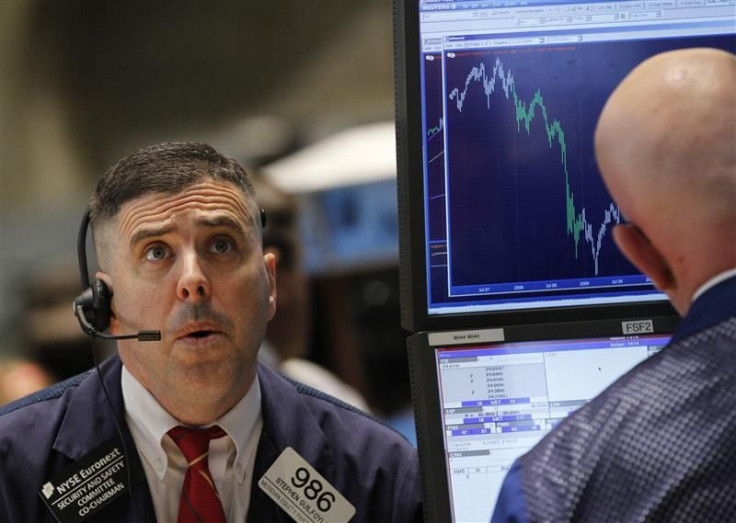 Stock index futures pointed to a higher open for equities on Wall Street Wednesday, with futures for the S&P 500, the Dow Jones Industrials and Nasdaq 100 up 0.6 to 0.8 percent.
The Mortgage Bankers Association releases at 7 a.m. ET the Weekly Mortgage Market Index for the week ended Dec. 2 versus the prior week. The mortgage market index read 576.4 and the refinancing index was 2,834.5 in the previous week.
India suspended plans to open its $450 billion supermarket sector to foreign groups such as Wal-Mart Stores, backtracking on one of the government's boldest reforms in years in the face of a huge political backlash.
Citigroup is cutting 4,500 jobs worldwide, chief executive Vikram Pandit said Tuesday, becoming the latest large bank to trim staff.
MidAmerican Energy Holdings, part of Warren Buffett's Berkshire Hathaway, is to buy First Solar's 550-megawatt Topaz Solar Farm power plant in California, a source familiar with the transaction said.
Apple will be in the spotlight after HTC <2498.TW> said Wednesday it has no plans to change fourth-quarter sales guidance, as shares in the world's No. 4 smartphone maker fell more than 5 percent on concern its sales decline may not moderate from a 30 percent drop in November.
General Motors is closing in on a package of proposed fixes for the Chevrolet Volt battery pack that engineers believe would eliminate the risk of a fire being triggered days after a crash, two people with knowledge of the situation said.
U.S. department store chain J.C. Penney is to buy a 16.6 percent stake in Martha Stewart Living Omnimedia for $38.5 million, the New York Times reported, citing people briefed on the matter.
China's annual rate of export growth slowed in November versus October, vice commerce minister Chong Quan told reporters after an official media briefing. Export growth in November was even slower than October, Chong said on the sidelines of a news conference releasing a government report on China's long-term trade development.
European stocks <.FTEU3> were up 0.8 percent after hitting a five-week high, resuming a 1-1/2 week rally on hopes euro zone leaders will agree a decisive plan to resolve the region's debt crisis at a summit later this week. <.EU>
U.S. Treasury Secretary Timothy Geithner, on a whistle-stop tour of Europe to demand dramatic action, voiced confidence in a Franco-German plan to overhaul the EU treaty after Standard & Poor's said it could cut credit ratings across the currency bloc, including the EFSF rescue fund, a move which would fundamentally weaken it.
French President Nicolas Sarkozy and German Chancellor Angela Merkel will propose to Friday's summit a plan to impose mandatory penalties on eurozone states exceeding deficit targets, aiming to restore market confidence and prevent the region's debt crisis spiraling out of control.
Detail of treaty reform proposals was due to be presented on Wednesday in a letter to European Council President Herman Van Rompuy, who will chair the meeting of 27 EU leaders.
S&P cut credit ratings on Tuesday for several regional banks in North America, including US Bancorp , PNC Financial Services Group, and BB&T Corp as the agency continued to apply new grading criteria announced last month.
U.S. stocks rose on Tuesday as investors bet European leaders would take strong steps this week to end the region's debt crisis, including bolstering its financial rescue fund.
The Dow Jones industrial average <.DJI> gained 52.30 points, or 0.4 percent, to 12,150.13. The Standard & Poor's 500 Index <.SPX><.INX> added 1.39 points, or 0.1 percent, to 1,258.47. The Nasdaq Composite Index <.IXIC> dropped 6.20 points, or 0.2 percent, to 2,649.56.
(Reporting by Blaise Robinson; Editing by Dan Lalor)
© Copyright Thomson Reuters 2023. All rights reserved.