US-Taiwan 'Monterey Talks' To Be Held By June End; China Calls It Provocative
KEY POINTS
The preparations for the meeting are in the final stages
The U.S. has prepared a list of weapons for Taiwan to buy
China said the talks are aimed at emboldening secessionists
The security officials of Washington and Taiwan will meet by the end of June in the U.S. for a strategic bilateral dialogue. The preparations for the meeting are reportedly in the final stages.
The primary focus of the dialogue will be weapons provision and military drills, according to Tokyo-based Nikkei Asia. The report, quoting anonymous sources, said officials from the two sides will discuss details of security cooperation under a framework called "Monterey talks," which was last held in autumn 2021 in the U.S. There is so far no official confirmation from Taipei or Washington in this regard.
With weapon support being the key theme of the talks, Washington is planning to ramp up the sale of arms that will help the island counter potential Chinese landing operations. There were earlier reports about how the Biden administration was considering funding Taiwan to procure weapons.
More weapons with "asymmetric capabilities" -- agile, inexpensive, and effective ones -- will be provided to Taiwan. These include anti-ship missiles, air defense systems and systems for gathering intelligence necessary to identify enemy movements and for initiating early warnings.
However, this will not include the F-16 fighter jets, which the U.S. government has already decided to sell to Taiwan. The U.S. has also prepared a list of weapons and systems that it wants Taiwan to buy.
The report has already angered China, evident by an article that appeared in the state-backed newspaper Global Times on Wednesday. The article accused the U.S. of adopting "new moves that attempt to change the status quo of the Taiwan Strait."
Alleging that the U.S. move aimed to bolster and embolden Taiwan secessionist authorities, China called "the strategic dialogue is extremely provocative with a strong political meaning."
"It provokes the one-China principle, and violates the joint communiqués in which the U.S. commits not to have official and military exchanges with Taiwan," said the article.
The report also quoted Song Zhongping, a Chinese military expert and TV commentator, who said the U.S. has a clear, rather than ambiguous, strategy in containing China as well as toward Taiwan."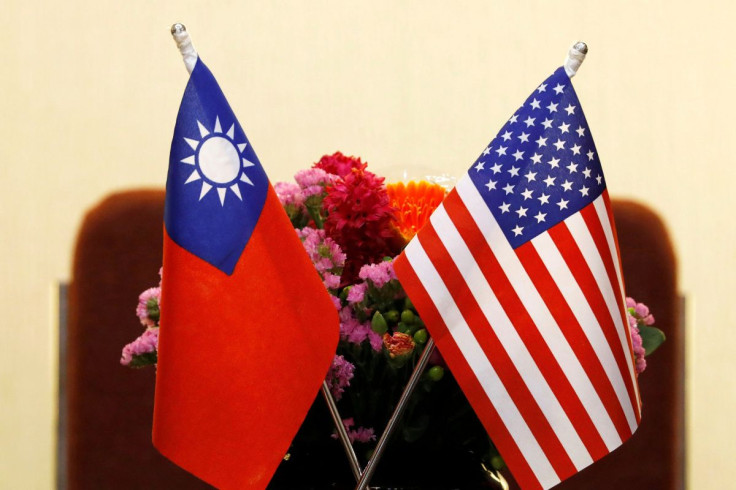 The reports of strategic dialogue come as diplomatic observers in China express their concern that the U.S. is shifting its policy on Taiwan. In a meeting held between China's top diplomat Yang Jiechi, and U.S. national security adviser Jake Sullivan at Luxembourg, the US was warned that there would be an "overturning effect" if the Taiwan problem was not handled properly.
"This risk will increase if the U.S. continues its approach of "using Taiwan to contain China" and Taiwan's adoption of 'relying on the U.S. for independence'," Yang was quoted by state news agency Xinhua.
© Copyright IBTimes 2023. All rights reserved.