U.S. Trained Iraqi Forces Move Closer To Taking Ramadi Back From ISIS, But Pentagon Says Victory Still Months Away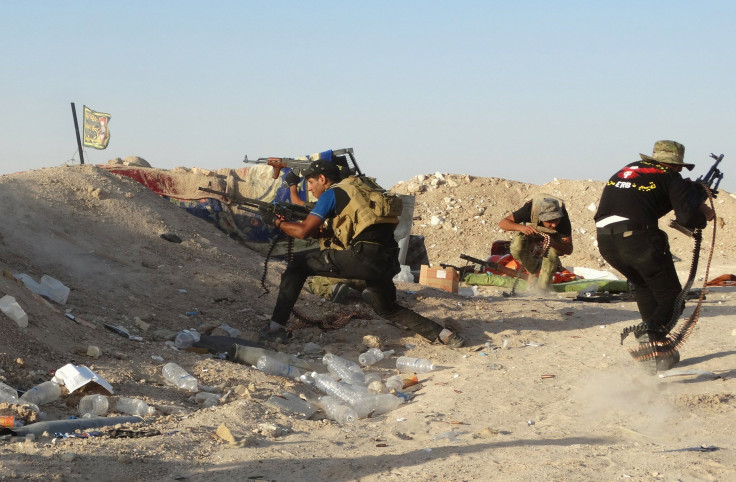 Iraqi forces trained by the U.S. in the country's western Anbar province gained control of a neighborhood in the southwestern part of Ramadi Tuesday, marking the first time in weeks the forces defeated the Islamic State group in a battle within the city and held on to the territory it recaptured.
Iraqi forces captured the Palestinian Bridge on the outskirts of the city after the U.S.-led coalition carried out supporting airstrikes, cutting off a key supply route for the Islamic State group. The strikes hit two of the militant group's tactical units and destroyed four of its buildings, among other targets, the Combined Joint Task Force said in a statement last week. The Iraqi forces, made up of Shiite volunteers and soldiers trained by U.S. advisers, captured equipment used by the group known as ISIS following the strikes. The weapons included small arms, ammunition and grenades.
Now that Iraqi forces have reclaimed the bridge and al-Tameem, there is a route into the center of the city from the west, allowing troops to advance on two fronts. In early November, the forces made their first major advance on the Sunni militant group in six months. Videos and photographs obtained by International Business Times show an Iraqi rapid reaction force dubbed "Roger" -- with tanks and weapons seized in eastern Ramadi -- on the outskirts of the city. They cleared a path of improvised explosive devices hidden in the ground, allowing more troops to advance.
The battle for Ramadi began last year, following repeated advances -- and subsequent retreats --from ISIS. Local Sunni tribesmen and police were fighting the Sunni extremist group almost entirely on their own, with little help from Baghdad and only limited and intermittent support from U.S. airstrikes. Despite the lack of ancillary backing, the Sunni tribesmen stopped ISIS from taking the entire city.
But, earlier this year, ISIS took back Ramadi. Some Sunni tribal leaders in Anbar province helped the Islamic State group take over the provincial capital, officials there told IBT in May. The tribal leaders provided the Sunni militant group with intelligence, cash and weapons that helped it defeat the U.S.-backed Iraqi military forces and gave it the upper hand in the battle.
General Dunford, joint chief of staff head in Iraq, said in a briefing last week that the U.S.-trained Iraqi forces were not advancing as fast as he wanted and that the recapturing of Ramadi would take several months to complete. Dunford said the Iraqi forces would launch an offensive on Mosul, the de facto headquarters for the Sunni militant group in Iraq.
© Copyright IBTimes 2023. All rights reserved.