US Veterans Come Forward To Help Ukraine As Over 20,000 Volunteers To Fight Russia
KEY POINTS
Ukraine Defense Ministry has called upon foreign nationals to enlist as volunteers
For war veterans, the Russian invasion of Ukraine is "good versus evil"
Reports say only a tiny fraction of that number may make it to the front lines
Just days after the Ukraine Defense Ministry has called upon foreign nationals to enlist as volunteers in the ongoing war against Russia, over 20,000 foreign volunteers applied to join the "International Legion of Ukraine."
Though there is uncertainty about the numbers, local authorities peg the number of U.S. citizens within this group at 3,000, according to The New Voices Of Ukraine.
This is despite Russia's warning that none of the foreign fighters will be considered as combatants in accordance with international humanitarian law or enjoy the status of prisoners of war.
Besides them, those willing to help Ukraine in its worst humanitarian crisis include American veterans like Chad Robichaux, a Marine Corps force recon veteran who founded the group Save Our Allies. The group was created to help evacuate interpreters and other Afghan allies after American troops withdrew from Kabul.
"One of our teams just missed a tank blowing up," Robichaux told Military.com. "There were bodies still smoldering. There's a huge security risk."
Save Our Allies include U.S. veterans, most of whom come from the special operations community. The group has been conducting rescue missions to get Ukrainian civilians away from the fighting besides providing medical aid.
According to Robichaux, tensions are high. "You got 18-year-old kids who were just drafted. Now, he has a [rifle] and he's scared at a checkpoint, and you roll up at night trying to pass. Accidents can happen. These situations are dangerous and risky. We don't want to give the appearance we're combatants," he said. Many others working with Robichaux have opted to stay on the Poland side of the border to assist the refugees.
For people like former Marine Dakota Meyer, this is "good versus evil." Meyer, who earned the Medal of Honor for heroics in Afghanistan, said he couldn't sit at home as the crisis continued. "I got two little girls at the house, but this is the most evil our generation has witnessed," he told Military.com.
While a few want to do humanitarian works, others are willing to fight. According to Katherine Kuzminski, director of the Military, Veterans and Society Program at the Center for a New American Security, the veterans' desire to help Ukraine could arise from frustrations over Afghanistan.
He told the news outlet that Afghanisthan was what "some at one time called the good war." "But that became a prolonged conflict with a botched conclusion and little to show for two decades of blood and treasure spent," he said.
"Some veterans wrestle with Afghanistan. There is an appeal to have a black and white situation, a clear aggressor. Coming just 10 months from Afghanistan and [the] outstanding question of what that was all for, this war might be easier," said Kuzminski.
That said, reports from Ukraine suggest that only a tiny fraction of that number actually make it to the front lines. While military watchers express doubts about the high numbers as Kyiv may exaggerate how its ranks are being bolstered by international sympathy, moving to Ukraine can also be incredibly dangerous.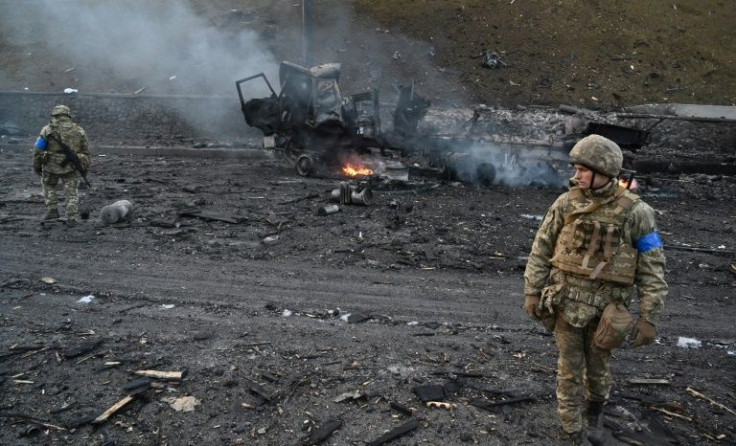 © Copyright IBTimes 2023. All rights reserved.