Usain Bolt 100m: Preview, Betting Odds For The Jamaican Star vs. Justin Gatlin At 2015 World Championships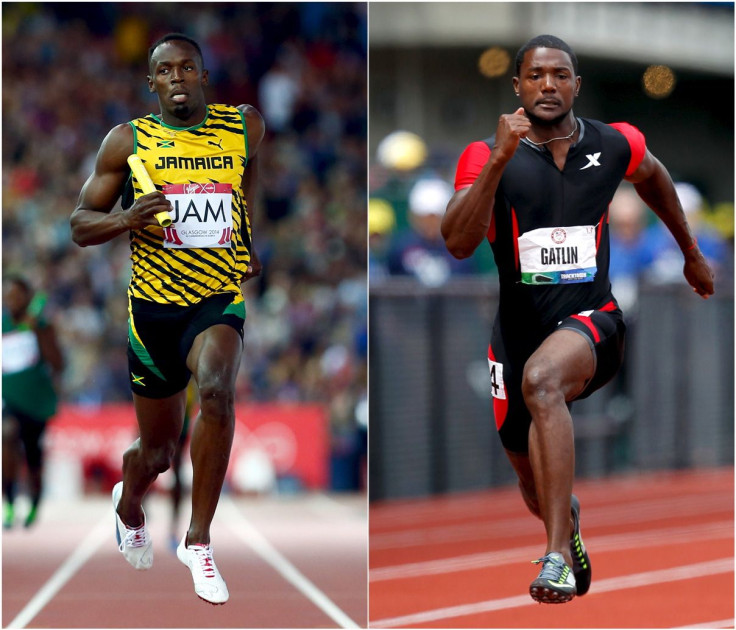 Usain Bolt, arguably the greatest sprinter in history, defends his status as the world's fastest man this weekend in Beijing at the IAAF World Championships when he faces Justin Gatlin in the 100 meters. Bolt still holds the world record at 9.58 seconds at the 2009 World Championship in Berlin, but faces a serious challenge from the in-form American.
This is the first time Bolt and Gatlin have competed on the same stage in 2015. Bolt has won six of seven meetings when they have faced off against each other. But at a Diamond League race in May, Gatlin finished with his all-time personal best time of 9.74, which was also the year's fastest time. Bolt's fastest time this year is 9.87 on July 24.
In essence, this race might be a battle between Gatlin's superior form versus Bolt's legendary status. Perhaps more importantly, the outcome of the race may provide an indication of how the two will fare next year at the Summer Olympics in Rio de Janeiro, which promises to have a far greater viewing audience.
There are some questions as to whether Bolt, who became the first male sprinter to win the 100-meter and 200-meter gold medals at consecutive Olympic games, can continue to dominate the competition. The Jamaican legend turns 29 on Friday, and remains a force since 2008 with his tall frame and competitive spirit.

"I'm at my best, that's all I can say," said Bolt on Thursday. "I'm in great form, I'm happy with where I'm at. I've been running good, my start has come together at the right time, I'm happy so I'm ready to go."
However, he did concede that he would be better off if he ran more races this year.
"I haven't gotten a lot of races in [2015], but I think running through the rounds, I'll get going," Bolt said. "I think I have to run probably the first 50 [meters] quick, to really get my body into running up to speed. So I'll be all right. I'm not worried."
Gatlin, the last American to own the world record in the 100 meters, has run the four fastest times this year and is unbeaten since 2013. The 33-year-old won gold at the 2004 Summer Olympics in Athens, and appears confident entering his most important race in years.
"On paper I am in the best shape of my life, and I am ready to do whatever it takes," Gatlin said.
As for the rest of the sprinters, it appears they are battling for third place. The competition is considered a dual between the two best sprinters, with British-based betting site Ladsbrokes listing Bolt as a slight favorite at even odds, and Gatlin at 11/10 odds. Jamaican Asafa Powell has the third-best odds at 16/1 and American Tyson Gay is fourth at 33/1.
Bolt and Gatlin will also battle for the 200 meters on Aug. 28 and 29. Bolt owns the world record at 19.19, which he achieved in Berlin.
© Copyright IBTimes 2023. All rights reserved.