Usain Bolt Press Conference Sees Journalism Dragged Through The Mud At World Record Pace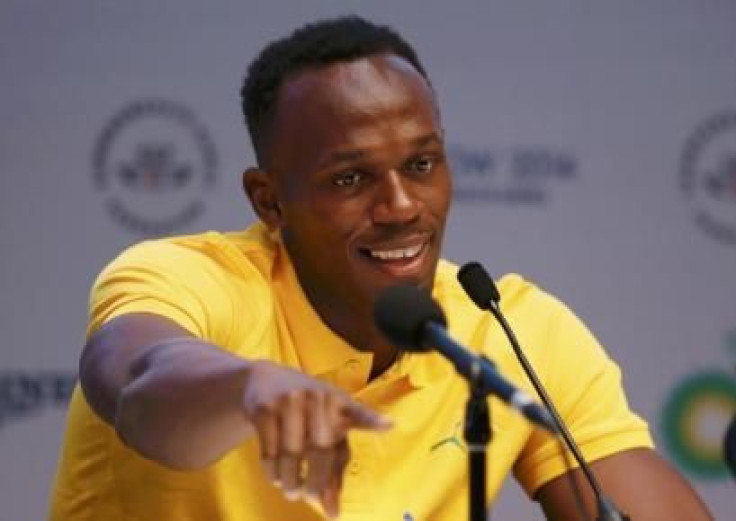 Journalism is no longer the exclusive guild it once was. Writing and reporting was once thought of as an art, and that masters of it were to be cherished.
The inception of online blogs, Twitter and smart phones means journalism is no longer a profession for the most talented but rather merely for those who have the means. Citizen journalism will always have its place, but that role is now more influential.
As a result, being a journalist is taken as some kind of prerequisite. Essentially, in the modern day, everyone has the capability to be a journalist of some sort. While it allows the industry to be blessed with alternative, fluid creativity, it also becomes infiltrated by poor standards, which undermine its significance.
In sport, the grander events naturally means that on occasion these ambitious yet untrained individuals break into the inner circle. The impact on the quality of journalism is therefore profound.
At the 2014 Commonwealth Games, the first multi-sport event I have covered in the early years of my journalism career, I have seen and heard of such examples, where journalism has transformed into public relations pandering, while unprofessionalism has sunk to new depths.
Too many use the Games, time away from the strains of life in the office or on the road, as an opportunity to ease off. As an example, many correspondents' dress sense in the opening days of the Games have been more fitting of Las Ramblas than of the major sporting stage.
While Glasgow has enjoyed an unfamiliar bout of hot weather, flip flogs, sleeveless vests and swimming shorts isn't an outfit you'd be allowed into a restaurant with, let alone a working environment.
Add to that the numerous stories of late night drinking sessions in the opening week of the Games (one reporter even admitted to scaling down his work load to assist tempering his hangover) and you approach a theory that major competitions represent a jolly for those who should be honored to be in such a position.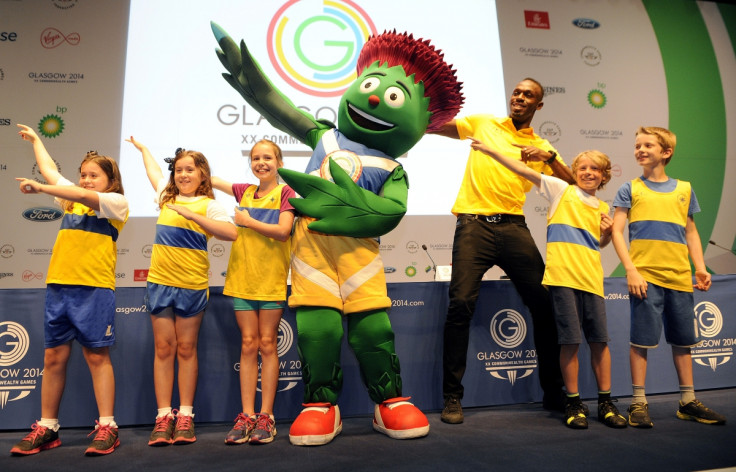 Not only did my enthusiasm for sport point me in the direction of journalism, but so did the idea I would be broadcasting my account of proceedings to a high number of people; a deeply privileged position. Does that lofty role give reporters cart blanche to do whatever they please? Call me ignorant, but I don't think so.
These examples may, and perhaps are, forgivable. What crosses the line is when a reporters' unprofessionalism slips into his or her working life.
Usain Bolt is undeniably the biggest name appearing in this year's Commonwealth Games in Glasgow. With Yohan Blake, Jessica Ennis-Hill and Mo Farah having all withdrawn the world's fastest man has the responsibility of being the marquee name of these Games all by himself.
The Jamaican sprinter is an elusive man. Often restricting his competitive appearances to national and major championships, the world's media rarely get an opportunity with Bolt. Until now.
A press conference called for the main media centre on Saturday afternoon worked as the perfect chance to question arguably the biggest athlete in all of sport. And didn't they use it.
As might be expected, Bolt used the afternoon session first as a photocall with Glasgow 2014 mascot Clyde; the 'Lightning Bolt' was in full use. Then came what was sure to be a grilling under the media spotlight.
Though Bolt had pledged to compete in Glasgow, that much was confirmed by his attendance on Saturday afternoon, his decision to sidestep the 100m and 200m and instead only run in the 4x100m relay had been clarified rather than properly answered.
In addition, amid Wales duo Gareth Warburton and Rhys Willams being withdrawn from the Games due to anti-doping violations, Bolt's view on his sport of athletics being tarnish by drug charges before it had even begun would be insightful, given how Jamaica have themselves been embroiled in a cheating scandal of their own.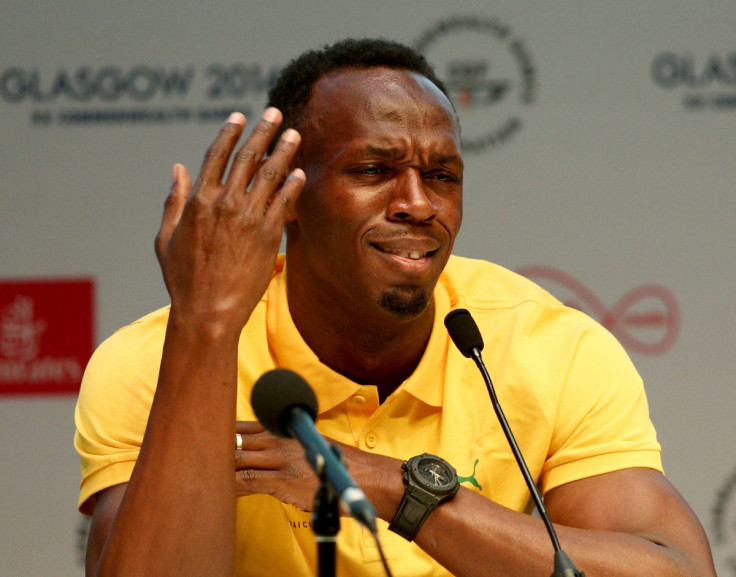 Add those topics to Bolt's status within global sport and there was no shortage of material to throw at the six-time Olympic champion. Or so you would think.
After Bolt's participation had been confirmed, the only thing more obvious than his insatiable appetite for the spotlight, ludicrous questions reigned down as if drawn from a Google news tombola.
No subject was off limits. Kilts, the Gaza conflict, the Scottish referendum, playing for Manchester United and must see events. In case you were wondering, yes, no, don't know, one day and Jamaican netball.
The tip of the iceberg was provided by Channel Ten, Australia who asked "Usain, we're not here as journalists, we're here as fans. Can we have a selfie with you?" You wonder who let them in, or more pertinently, when they will be asked to leave.
Tragically, I was unable to attend the press conference as actual sport had called in the same time slot, but had I witnessed such hideous scenes live I might have given up my press accreditation then and there. To know that these individuals are regarded as my colleagues is enough to make me become disillusioned with the profession entirely. Condemnable and disgraceful conduct.
I am employed to describe and report on sport for a large number of people and is my obligation and my privilege to do so. I am fortunate to have attended some of the biggest events on the planet and interviewed some of sports grandest names. I fear too many reporters take this sort of thing for granted.
To my own embarrassment I am often asked how to get into sports journalism. While I feel less than qualified to answer, my reply has changed with every waking year. My advice now would be 'make sure you have a good camera phone' or 'ensure you can connect remotely to 4G'.
Once, I valued journalism as a sacred entity, a treasure. Perhaps that is the point, that reporting no longer evokes those same values but it is made worse by those who consider it to be a route which benefits from PR kick-backs and rubbing shoulders with the great and good. I wonder why I bothered.
© Copyright IBTimes 2023. All rights reserved.