Vatican Scandal 2013: Two Vatican Bank Officials Resign Following Arrest Of Senior Cleric Monsignor Nunzio Scarano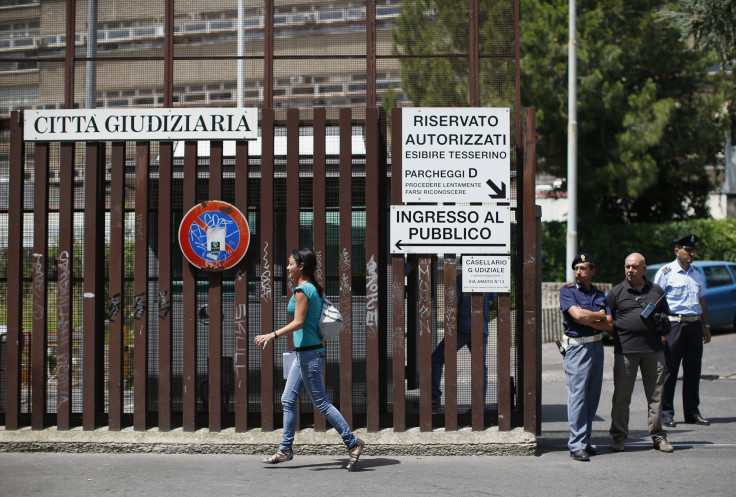 Controversy is surrounding the Vatican once again as the director and deputy director of the Vatican bank resigned on Monday. The resignation comes after the arrest of a senior cleric with close connections to the bank who is accused of plotting to smuggle 20 million euros ($26 million) into Italy from Switzerland.
Citing a statement from the Vatican, NBC News reports that Paolo Cipriani and Massimo Tulli had handed in their resignations, three days after the arrest of Monsignor Nunzio Scarano, an accountant in a Vatican department who is the subject of two separate investigations by Italian magistrates.
Ernst von Freyberg, the bank's president will take over as interim director general and a new position of chief risk officer will also be created to improve compliance with financial regulations, according to the report.
Scarano, 61, was arrested late last week along with Giovanni Zito, a secret services agent, and financial broker Giovanni Carenzio. All three men are accused of plotting to bring 20 million euros in cash to Italy from Switzerland. In addition, Scarano is under a separate investigation on suspicion of money laundering.
The arrest of the three men and subsequent resignation of the Vatican officials comes just days after Pope Francis set up a special commission of inquiry to look into the activities of the troubled Vatican bank amid a fresh money-laundering investigation.
The five-member panel, which includes four prelates and a woman Harvard law professor, will report directly to pope, bypassing the Vatican bureaucracy which has in the past been tainted by allegations of scandal and corruption. The Vatican said last week the commission would enable the pope to know better the juridical position and the activities of the bank to allow an improved harmonisation with the mission of the universal church.
© Copyright IBTimes 2023. All rights reserved.