Venus Williams Won't Face Charges In Fatal Florida Car Crash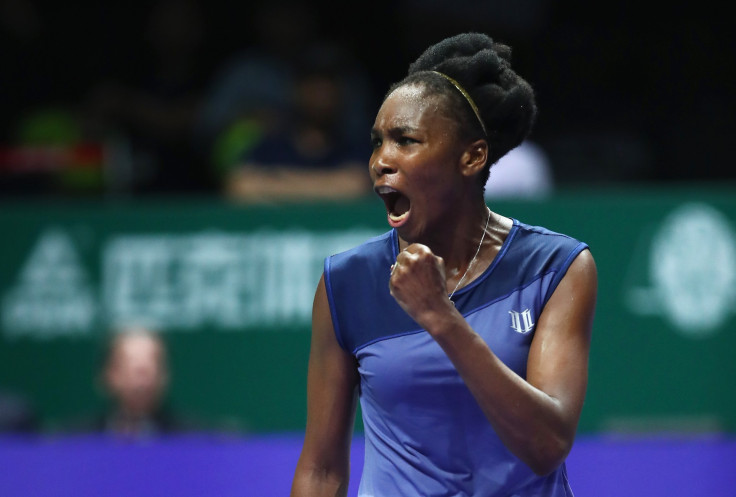 Tennis star Venus Williams won't face charges stemming from a fatal car accident in June that left one person dead.
Williams, 37, who was involved in a car crash in Florida last June, was not at fault, according to traffic homicide investigation released Wednesday by Palm Beach Gardens police.
"Based upon this investigation and relevant Florida state statutes, no charges will be filed in this case," the report read, according to the Sun-Sentinel.
Jerome Barson, 78, was the passenger while his wife, Linda Barson, 68, drove the car, which struck Williams at an intersection June 9 in Palm Beach Gardens.
Because of injuries from the crash, Barson died 13 days later. Police later discovered that the couple's vehicle drove past a green light and collided into Williams' SUV. She was not injured during the incident.
Williams and Barson were not held accountable for the crash, according to the report.
"The unknown dark-colored vehicle started a sequence of events resulting in [Barson] crashing into [Williams]," the report said.
Police originally found Williams at fault, then in July, based on footage of the incident, found that she never entered the intersection unlawfully. Barson's family filed a wrongful death lawsuit in July against Williams.
Williams filed a response countering the allegations Barson claimed.
"The injuries and/or damages to the plaintiff solely and/or proximately caused by the unreasonable failure of the plaintiff to use an available and operational seatbelt at the time of the accident and therefore the plaintiff's recovery should be barred or reduced accordingly," Williams' lawyer wrote in the filing.
© Copyright IBTimes 2023. All rights reserved.