VIDEO Alabama Locker Room: OL Brandon Hill Shows Roll Tide Have Spacious, Better Than Pros Locker Room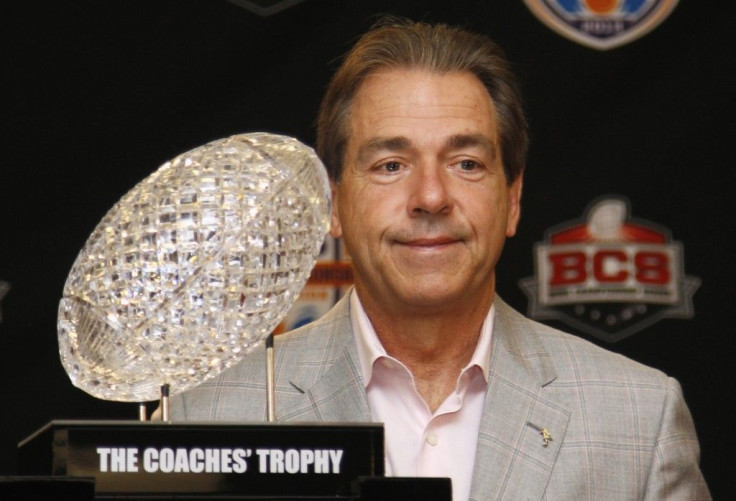 There's a reason Alabama head football coach Nick Saban lands the top recruits around the country year after year, but it may not have to do with his coaching style and all those championships.
Saban has led the Tide to three national titles in the last four seasons, and much of that is due to the talent he brings in year after year. Back in February, Alabama pulled in the nation's top ranked recruiting class once again, and the amenities must have had something to do with it.
On Thursday, freshman offensive lineman Brandon Hill posted a video via his Instagram account that took the world in the Tide's stunning and professional looking locker room.
Hill starts the 18-second long clip by saying, "Going to show you what a $100 million locker room look like."
From there it's a huge open space complete with a leather coaches, foosball tables, and arcade video games.
Alabama's football program is housed inside the Mal M. Moore Athletic Facility, which has undergone two renovations since 2005 according to the school's athletic site. There is also a 20,000 square foot strength and conditioning center and aquatic rehabilitation pools.
It was also revealed on Wednesday that the team had just installed a waterfall. In all the locker room could probably give several NFL teams a run for their money.
For a comparison, the video below shows the Tide's locker room back in 2011. Far less modern, not nearly as shiny, and no sign of a waterfall.
FOLLOW MORE IBT NEWS ON THE BELOW CHANNELS