Video: Captured Russian Soldier Given Food By Ukrainians, Cries In Call To Mom
KEY POINTS
The unverified video shows a Russian soldier crying while speaking to his mother on a video call
A senior Pentagon official told The New York Times that some Russian troops tried to avoid fighting
A military analyst said Kremlin underestimated Ukrainian President Volodymyr Zelensky's resolve in resisting the invasion
A video circulating on social media has gained attention as it appears to show a Russian soldier being fed by Ukrainians. The clip, which has yet to be verified, also reportedly showed the young soldier speaking to his mom through a video call.
BuzzFeed correspondent Christopher Miller posted the video on Twitter that has now gained more than 900,000 views. In the video, a man in a military uniform breaks down in tears while he talks to his mother through a video call.
"Remarkable video circulating on Telegram. Ukrainians gave a captured Russian soldier food and tea and called his mother to tell her he's okay. He breaks down in tears. Compare the compassion shown here to Putin's brutality," Miller captioned the video.
The Russian soldier apparently surrendered, New York Post reported. In the video, the soldier could be seen surrounded by several people as he sips tea and eats a pastry. A woman can be seen holding a cellular phone up as the soldier talks to his mother. The soldier, apparently shaken up, tears up as he blows a kiss to his mother. In the background, a male voice can be heard speaking in Ukrainian. "These young men, it's not their fault. They don't know why they are here. They are using old maps, they are lost," the male voice reportedly said, as translated by The U.S. Sun.
The viral video came after a senior Pentagon official said some Russian soldiers sent to Ukraine have surrendered or damaged their vehicles in a bid to avoid fighting, The New York Times reported. Speaking on condition of anonymity, the Pentagon official said there have been entire Russian units that surrendered without a fight as Ukrainian forces fought hard to resist the invasion.
Some military analysts have also commented on how Russia appears to be getting frustrated with Ukraine's resistance. Retired U.S. Army colonel Jack Jacobs told CNBC's "Squawk Box Asia" on Wednesday that the Russian forces thought "they would roll right in and the Ukrainians would give up." Jacobs noted that Kremlin underestimated Ukrainian President Volodymyr Zelensky's resolve and the "leadership of a comedian who is now not only leading his country" but has also seemed to successfully get western nations to act on Russia's advances.
Zelensky said Wednesday that more than 7,000 Russian servicemen have died since the Russian invasion started, Reuters reported. The Russian RIA news agency reported otherwise, stating that there were 498 soldiers who were killed in Ukraine.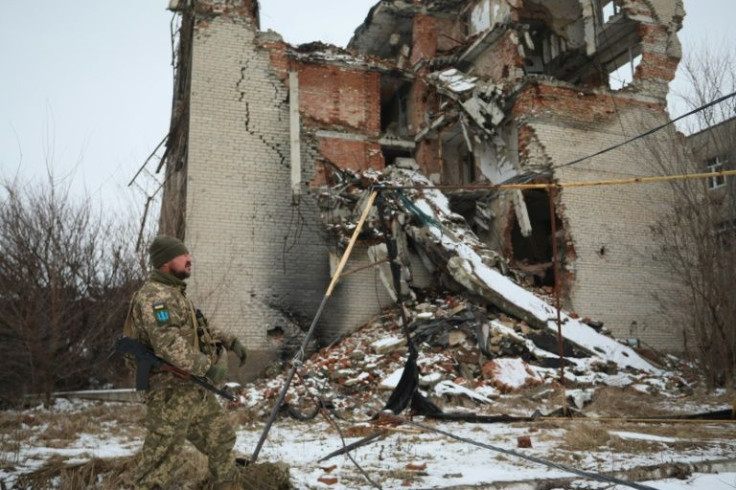 © Copyright IBTimes 2023. All rights reserved.