VIDEO Federer vs. Djokovic: Highlights From 2015 ATP World Tour Finals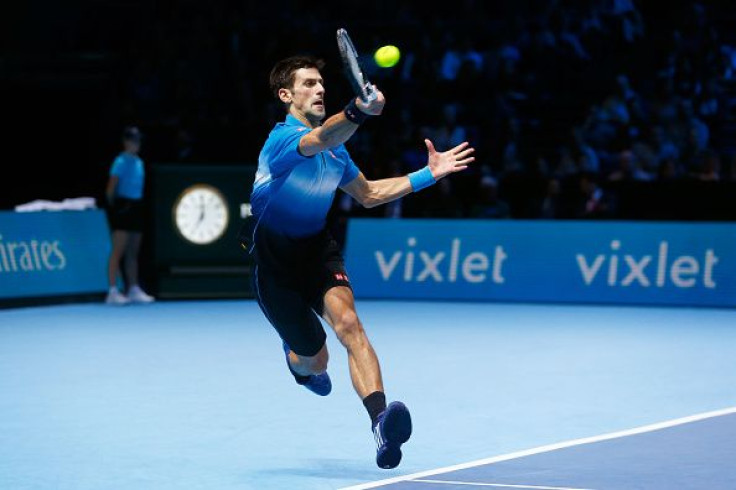 In the final meaningful match of 2015, world No. 1 Novak Djokovic capped off one of the great seasons in tennis history by defeating No. 3 Roger Federer 6-3 6-4 on Sunday in the Barclays ATP World Tour Finals at London's O2 Arena.
The two legends met earlier this week when Federer ended a streak of 23 straight matches won by Djokovic with a straight-set win in group play but the rematch went to the Serb.
Djokovic took an advantage in the opening set of the finals by breaking Federer in the third game of the match. As he did in the semifinal, Djokovic dominated his own service games while Federer struggled with his first serve. The Swiss also failed to convert on multiple break points before Djokovic broke Federer a second time to close out the first set, 6-3 in 39 minutes.
Federer had another chance to break Djokovic early in the second set while the Serb served at 1-1 but could not finish the job. Each player held serve comfortably until Federer served 3-4 and fell behind 0-40. He then won five straight points, all first serves, and evened the set while igniting the crowd. Djokovic quickly responded with four straight points to take a 5-4 lead. The Serb then broke Federer to win the set and the championship, with the final point coming on a double-fault from the Swiss.
Djokovic won three Grand Slams in 2015 and becomes the first player to win four straight titles at the ATP finals in its 46-year history. This is the second year in a row the Serb has defeated Federer in London to end the season.
The 28-year old five-time ATP Would Tour Finals champion lost just six matches all year, three of them to Federer. In total, they played each other eight times over the course of the season with the Serb winning five of them. The two are now tied in head-to-head matches at 22-22.
© Copyright IBTimes 2023. All rights reserved.