VIDEO Johnny Football Teams Up With Dude Perfect: Heisman Winning Texas A&M QB Johnny Manziel Performs Trick Shots With Internet Sensations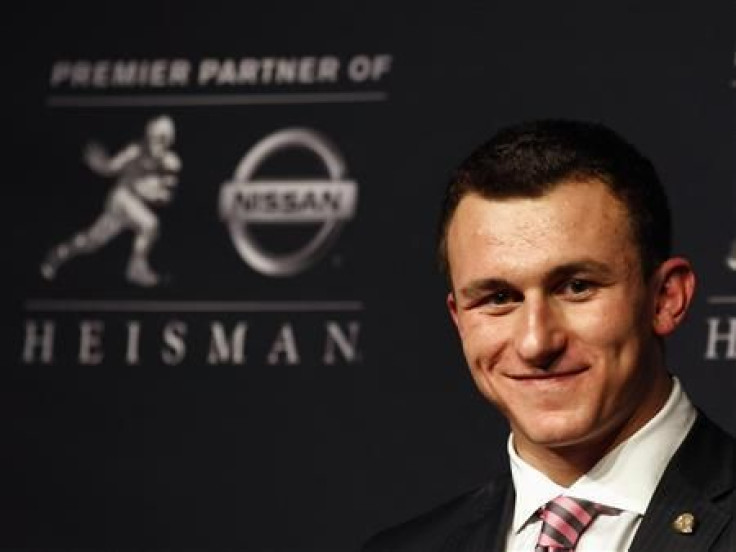 The legend of Johnny "Football" Manziel continues to grow.
The 20-year-old Texas A&M Heisman winning quarterback already notched a Cotton Bowl victory earlier this month, and now teams up with guys from "Dude Perfect" for some incredible trick shots.
Among them: rifling a football from atop Kyle Field to a basketball hoop below, a field goal kick, and shooting clays.
This has been some of the more positive news involving Manziel since he won the Heisman. He recently got in some trouble after taking a picture of himself flashing cash at an Indian casino and posting it to Instagram, and some questioned how he could afford sit courtside at an NBA game earlier this month.
Texas A&M reportedly spoke to Manziel and his parents to make sure he can handle his new-found fame.
The amazing trick video can be seen below:
© Copyright IBTimes 2023. All rights reserved.