VIDEO Neymar Produces Incredible Back-Heel Assist For Luis Suárez In Barcelona's Win Over Real Betis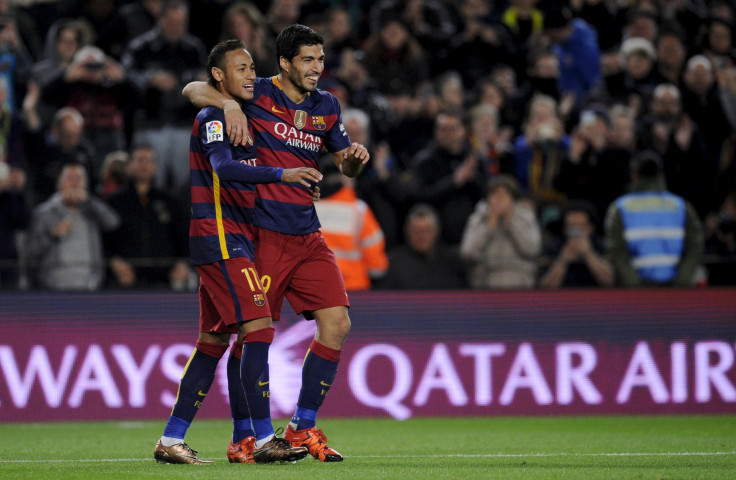 Neymar has already produced a number of standout moments in 2015, including this incredible goal against Villarreal. But the Barcelona star may just topped all of his top plays with a sensational assist against Real Betis on Wednesday.
Barcelona were already leading 3-0 in their final La Liga match of 2015 heading into the closing five minutes, when the ball came toward Neymar in the box with his back to goal. Rather than a simple layoff or a turn and shot, the Brazilian instead elected to return the ball toward Suárez behind the defense with the cleverest of flicks. While some may doubt whether Neymar had meant the assist, if he wasn't it's hard to know exactly what he was trying to do. And given the moments of skill over his young career, he certainly deserves the benefit of any doubt.
The assist was Neymar's second of the game, after setting up Lionel Messi in the first half, and 10th for Barcelona this season in all competitions, to go along with his 16 goals. He currently sits second in the Spanish Primera Division scoring charts, with his assist helping teammate Suárez to go above him and Cristiano Ronaldo onto 15.
For Barcelona the 4-0 victory over Real Betis moves them back to the top of La Liga, level on points with Atletico Madrid, over whom they still have a game in hand.
© Copyright IBTimes 2023. All rights reserved.