Video Shows Cruise Ship Engulfed By Fire; Passengers Forced To Evacuate Rooms, Wear Life Jackets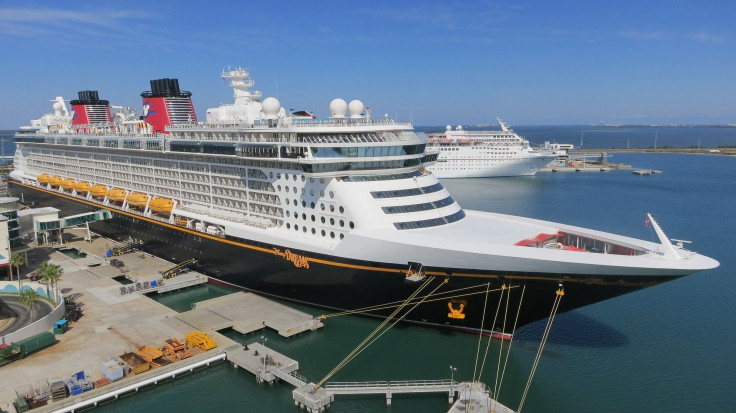 KEY POINTS
Pacific Adventure continued sailing after the fire was extinguished, and safely returned to Sydney Tuesday
The cause of the fire is yet to be determined
A fire also ravaged Viking Cruises' Viking Orion while docked in Sydney in February
A fire broke out aboard P&O Cruises Australia's Pacific Adventure Sunday, forcing passengers to evacuate their suites and staterooms and wear life jackets.
The ship, which had more than 4,000 passengers and crew members onboard, had just left the coast of Sydney, Australia, for a three-night "Comedy Cruise" when the incident happened at around 3:30 a.m. local time.
A video clip of the incident published by local news outlet 9News showed the fire engulfing one of Pacific Adventure's balconies before it was declared under control and later safely extinguished.
"This fire activated our emergency response procedures including a full muster of guests and crew," said a spokesperson for P&O Cruises Australia in a statement obtained by Cruisehive. "[W]e thank everyone on board for their cooperation."
Passengers were told to evacuate their cabins, gather at their muster stations and wear their life jackets.
According to videos shared by 9News from passengers on the ship, some said that they could smell smoke in the hallways.
The passengers waited in place until it was announced at around 5 a.m. that it was safe to return to their respective rooms. The fire was safely extinguished by the ship's fire response team.
No injuries were reported as a result of the incident.
A total of four cabins were damaged by the fire, according to 9News, but the overall damage to the ship and the cause of the fire are yet to be determined.
"The extent of the damage and the cause of the fire are yet to be fully determined and remain under investigation," the cruise line said in the statement.
Despite the incident, the cruise continued as scheduled, and the ship returned to Sydney safely Tuesday.
Fires are considered to be among the most dangerous threats to beset any cruise ship.
In February, a fire ravaged Viking Cruises' Viking Orion while docked in Sydney, which caused damage to three of its cabins. Initial investigation indicated that the cause of the fire may have been a "corded device," and no injuries were recorded.
A fire also broke out aboard Disney Wonder in November 2022, caused by an electrical short from a speaker system. Two decks were evacuated as a result, but the fire was safely extinguished and safety inspections were performed to ensure the integrity of the ship.
The fire brigades in cruise ships are highly trained and are expert firefighters who have extensive training in at-sea emergencies, according to Cruisehive.
© Copyright IBTimes 2023. All rights reserved.