VIDEO World T20 Final 2016: Highlights, Score; West Indies Beat England In Sensational Final Over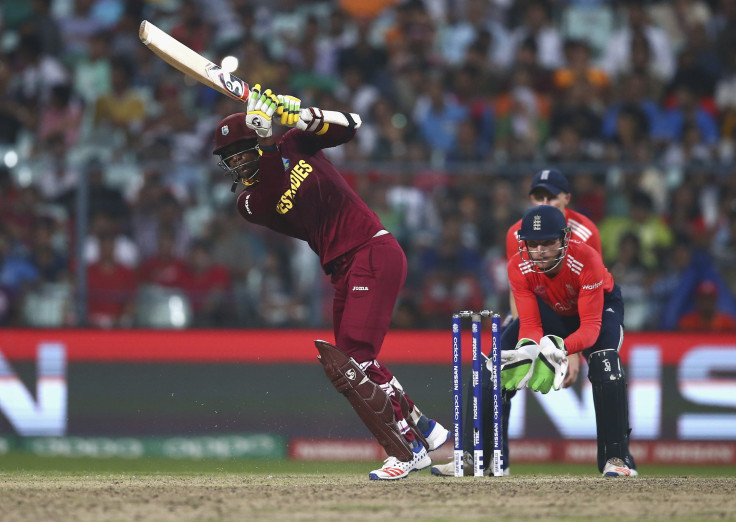 Carlos Brathwaite smashed four straight sixes in the final over to give the West Indies a sensational four-wicket victory over England in the final of cricket's World Twenty20. The West Indies were staring defeat in the face when needing 19 from the final six balls in what had been a low-scoring final at Kolkata's Eden Gardens. But Brathwaite was having none of it and bludgeoned Ben Stokes around the ground to seal victory in the most explosive fashion and bring about wild celebrations from the West Indies team with still two balls to spare.
The West Indies had talked all through the tournament of their determination to prove those who had written them off wrong. Ahead of arriving in India, their very participation had been in doubt after a contract dispute with their association , while they had played just eight Twenty20 internationals since the last World T20 two years ago.
Most watching would have counted them out, too, as they stumbled through what perhaps should have been a straightforward run chase of 156. Yet a veteran lineup of T20 specialists, eight of whom were in the side when winning the title in 2012, came up with the goods in a manner that could not have been more fitting of their journey and their big-hitting philosophy.
That style and the embracing of cricket's shortest format has now made them the first ever two-time World T20 champions. And on a great day for Caribbean cricket, the men joined the West Indies women in celebrating being on top of the world.
They have certainly done it the hard way. The West Indies unsurprisingly made the decision to put England into bat, giving their power batsmen a chance to chase down a total, as they did brilliantly in the semifinal against India and in their first match of the tournament against England. And those batsmen would have been delighted with being presented with a score that looked some way below par on a favorable batting surface.
Samuel Badtree again made a case for being the outstanding spinner in T20 cricket, taking two wickets for just 16 runs from his four overs, while Brathwaite and Dwayne Bravo took three wickets apiece to restrict England, who only just made it to the end of their 20 overs with a single wicket in hand.
Joe Root had been the only man to put up real resistance for England, with his partnership alongside Jos Buttler putting on 61 runs. The wickets tumbled after that duo was broken up, leaving the West Indies firmly in the driving seat.
Despite, their team being eliminated, the Indian public still turned out in force for the final, with 66,000 in attendance at the famed Eden Gardens. Many would surely have been looking for some fireworks from Chris Gayle, the biggest global name in T20 cricket and a player who has graced the Indian Premier League for several years.
But Gayle was sent packing in just the second over, as Root became an unlikely bowling catalyst when removing both West Indies openers. When another wicket going down in the very next over, England were suddenly and firmly in control.
The victory may well have been theirs too had Samuels continued walking back to the sidelines in the seventh over. He edged the ball to Buttler behind the stumps and was initially given out, but replays showed that the ball just bounced onto the grass before being snapped up. Samuels returned to the crease and took full advantage of his second life.
Voted Man of the Match, Samuels was vital in keeping the West Indies just above water. Still their odds remained long, chasing a run rate of over 12 for much of the second half of their innings and with wickets, thanks in large part to some fine bowling from David Willey, continuing to fall. After getting just eight runs in the penultimate over, England were staring at victory and completing a remarkable turnaround of their own from their 50-over World Cup disaster of 12 months ago to crown themselves the first two-time T20 kings.
To that point there had been just eight sixes in a low-scoring final, thus the 19 needed off the final over appeared unlikely at best. Once again, though, the West Indies showed that they should never be written off with the bat. Their celebrations at the end were as joyous as England's agony was raw. As Stokes collapsed in tears, the West Indies began a party likely to go long into the night.
© Copyright IBTimes 2023. All rights reserved.