Vietnam Accuses China Of Firing On Fishing Boat In South China Sea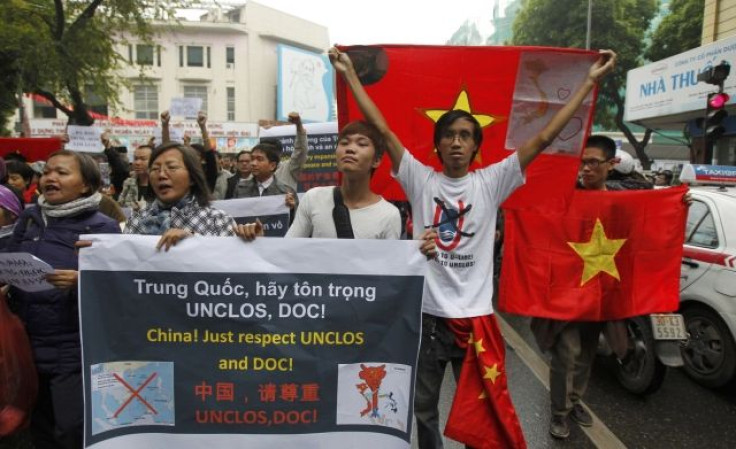 Vietnam accused a Chinese vessel Tuesday of firing upon a Vietnamese fishing boat in the disputed South China Sea and setting its cabin on fire, reigniting longstanding tensions between the two nations.
The Vietnamese government termed the incident last Wednesday as "very serious" and registered a formal complaint with the Chinese embassy in Hanoi, the Associated Press news agency reported.
The fishing boat was near the Paracel islands, when it was chased and shot at by an unidentified Chinese vessel, the government statement said.
Claimed by both China and Vietnam, Paracels, have been a particular flashpoint in the South China Sea. China has retained de facto control over the islands, since seizing it in 1974, but Vietnam has continued to assert its territorial claims.
Vietnam called on China to punish those responsible and to compensate the damages incurred by the fishermen. The government did not say if there were any human injuries.
Earlier this month, Chinese marine surveillance ships chased two Vietnamese fishing boats out of disputed waters, Vietnamese media reports said. Officials in Hanoi also reported increased patrolling by China in recent months.
Chinese media had announced late last year, new government rules authorizing police in the southern province of Hainan to board and seize foreign ships in the South China Sea.
In late January, Vietnam set up a new fishery bureau to step up patrols in waters of the South China Sea. Hanoi decided to deploy civilian-led patrols, supplemented by marine police and a border force, to stop foreign vessels that violate fishing laws within Vietnam's waters, Vietnam's government and state media had stated.
The South China Sea has been at the heart of disputes between China and several members of the Association of South East Asian Nations (ASEAN). China lays claim to almost the entire sea, including areas recognized by the U.N. as the exclusive economic zones of other neighbors, the Philippines, Vietnam, Taiwan, Malaysia and Brunei.
© Copyright IBTimes 2022. All rights reserved.
FOLLOW MORE IBT NEWS ON THE BELOW CHANNELS