Violence In Tijuana Causes US To Issue 'Shelter In Place' Order For Government Employees
Employees for the U.S. government in Tijuana, primarily consisting of those who work at the consulate, are under a "shelter in place" order until further notice as of Friday.
Official reports say that there are "multiple vehicle fires, roadblocks, and heavy police activity" in Tijuana and surrounding areas, including Mexicali, Rosarito, Ensanada, and Tecate. Local reports from Friday night said at least 10 vehicles were on fire.
The U.S. government is advising these employees to "avoid the area," "seek secure shelter," "monitor local media," "be aware of" their surroundings, and "notify friends and family" of their safety and whereabouts.
Police in the area responded to reports of violence and property crime. The mayor of Tijuana ordered 2,000 officers and 3,000 National Guard troops to the area, according to local reports from NBC San Diego. There are no injuries or deaths to report on as of Saturday, but local police already detained multiple people.
As of Saturday afternoon, the consulate in Tijuana did not yet lift the shelter in place order. The incident comes after three others in cities across Mexico in the past week because of cartel violence in these areas.
The gangs' violence appears to be in response to disputes or attempts to capture fellow gang members. They appear to be targeting stores, vehicles, and bystanders, according to CBS News. One gang who perpetuated most of the violence is the Jalisco cartel, which the Department of Justice considers "one of the five most dangerous transnational criminal organizations in the world."
The leader of this cartel, Nemesio Ruben Oseguera Cervantes, or El Mencho, is highly sought out by both Mexico and U.S. authorities. There is currently a $10 million reward for information leading to his arrest.
"He is the number one priority for DEA and frankly for federal law enforcement in the United States," U.S. Drug Enforcement Administration agent Matthew Donahue told CBS back in 2019.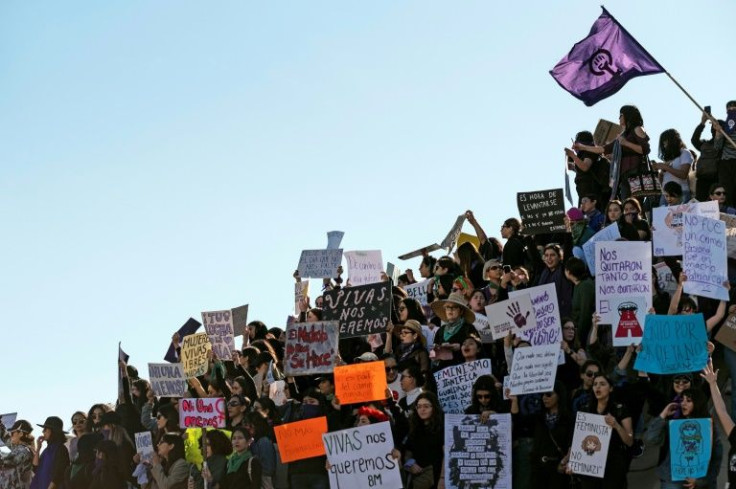 © Copyright IBTimes 2022. All rights reserved.
FOLLOW MORE IBT NEWS ON THE BELOW CHANNELS