Volkswagen Recall Casts Shadow Over France's Auto Industry: How Will Emissions Scandal Affect The Future Of French Diesel?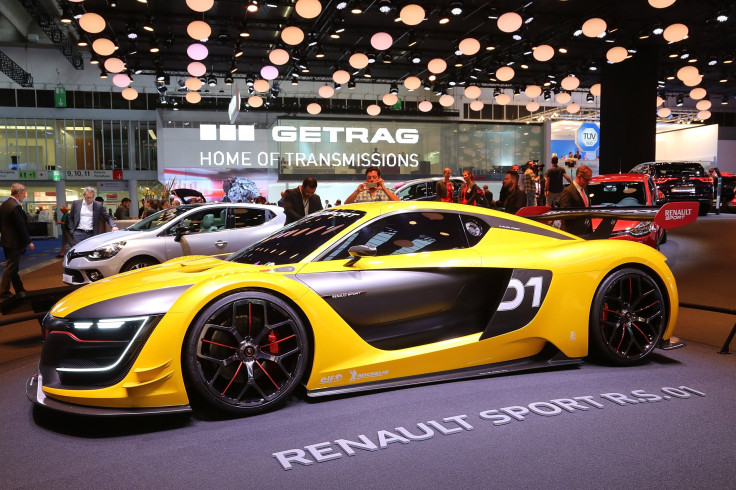 Known for such cars as the classic Citroen Deux Chevaux and the luxury vehicles of powerhouse Renault, France has long been one of the largest and most recognizable car manufacturers in Europe -- and indeed, in the world. But as its automotive market struggles to recover from lagging sales and more people grow skeptical of the environmental effects of diesel fuel (most French cars have diesel engines), a widening Volkswagen emissions scandal could mark a turning point for French auto manufacturing. A consumer shift to gasoline or alternative fuel would spell fiscal disaster for French car producers, unless they start diversifying engine fuels and looking to alternative energy, analysts said.
"I think it's going to be negative; it's very simple," said macroeconomics analyst Jean Ergas, an adjunct assistant professor at the New York University School of Professional Studies. "This is going to be a big hit for them."
The Volkswagen group scandal first began after the U.S. Environmental Protection Agency discovered in September that the German automobile maker had installed software in 11 million of its diesel vehicles that faked emissions tests to appear more environmentally friendly. Discovery of the cheating software led to worldwide recalls of several of the most popular vehicles, a full-scale legal probe and outrage on the part of Volkswagen owners everywhere.
The emissions probe also has rippled out into the European car industry more broadly, and especially into manufacturers that produce diesel engines. "Mistrust is more on the industry itself: Is the auto industry lying to the customers?" said Francois Roudier, spokesman for the Committee of French Car Manufacturers. "Everywhere in the world, this is the main side effect of the Volkswagen affair."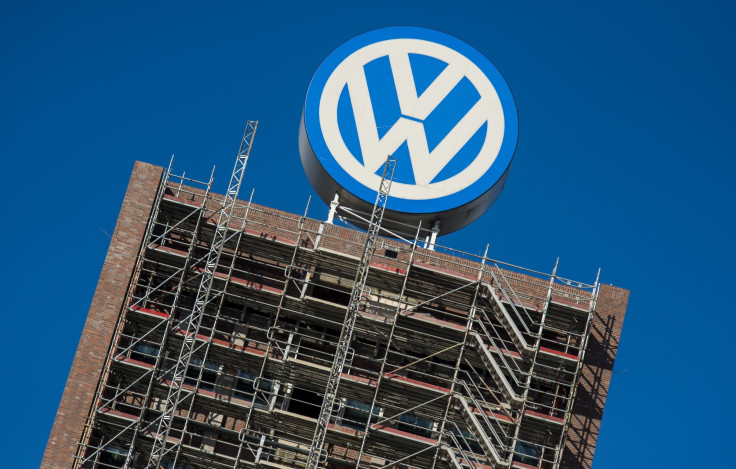 A Precarious Recovery
The Volkswagen crisis could further wound France's struggling automakers. For nearly five years the automobile industry in France saw huge dips after a continent-wide recession that sunk the euro and tanked consumer spending. With demand low from consumers, many car companies had to close factories or move production overseas, both of which caused huge profit losses. The French car industry reached its lowest point in 15 years in 2013, with 1.79 million new cars sold throughout the entire year, down almost half from sales in 2009, the New York Times reported.
The European automotive industry has picked up this year as Europe continues to come out of its recession, and France is no exception. A steady uptick of sales since January culminated in a 15 percent increase in car sales in the month of June compared with the same period last year, the French newspaper Le Monde reported in July. The largest French car manufacturers also reported stronger markets, with Renault and PSA Peugeot Citroen both seeing growth in sales of 3.5 percent.
The Volkswagen scandal could threaten the industry's recent recovery, however, because of its dependence on diesel and the continuing consumer mistrust for diesel engines. Foreign manufacturers that produce more gasoline cars than diesel ones could see a boon, even if it's a temporary one, as French carmakers make the transition away from diesel.
"U.S. and Japanese carmakers might eat the eurozone's lunch a little bit," said Claus Vistesen, a macroeconomist for the research group Pantheon Macroeconomics, based out of London.
PSA Peugeot Citroen and Renault together employ nearly 250,000 people and combined they make up more than half of the auto industry in France. Automobiles have statistically been important to France's economic strength, with cars accounting for some of the country's largest exports. Failing domestic car companies in France would negatively impact the lives of hundreds of thousands of people and could sink the nation's exports, analysts said.
"The key is going to be public opinion," said Ergas. Lagging sales, but more importantly health problems caused by diesel pollution, could be a catalyst for French automakers to incite a more rapid shift to other fuels, according to Ergas. "Public opinion can lead to legislation and can sway economics," said Ergas.
A Smog Crisis
Recent figures showed that nearly 70 percent of all cars in France had diesel engines. The French government has long subsidized diesel, making production, sale and maintenance of diesel cars much cheaper than gasoline cars. Diesel also was hailed for the past 50 years as a cleaner alternative to gasoline cars because it delivers up to 30 percent better fuel economy.
Over the past five to 10 years, however, French society and Parisians in particular have become increasingly aware that diesel was not better for the environment, and in fact was often worse than gasoline. Diesel fuel is much denser than gasoline, so it produces more carbon when burned, and emissions measurements have shown that many diesel engines produce high levels of nitrogen oxide, the chemical that can aggravate asthma and cause other breathing problems.
The Volkswagen scandal would likely raise further questions about the pros and cons of diesel, analysts said. "I think it's going to be more of a catalyst for something that was already starting," said Anna-Marie Baisden, an automobile expert for the BMI research group in London.
Visible pollution has been growing over the past several years in Paris, which has the highest concentration of diesel cars in the country and sees frequent smog. The growing problem reached a breaking point in March when Paris was declared the most polluted city in the world for an entire day, causing a state of emergency in the capital.
"We must stop lying to the French by inciting them to buy so-called environmentally friendly cars," said Emmanuelle Cosse, head of France's green party Europe Ecologie Les Verts, after the Volkswagen scandal broke, as reported by the Associated Press. "Clean diesel doesn't exist," said Cosse.
The smog that descended upon the city, caused by particulate matter produced frequently by car exhaust, was so heavy that it obscured the Eiffel Tower in March, spurring Paris Mayor Anne Hidalgo into action.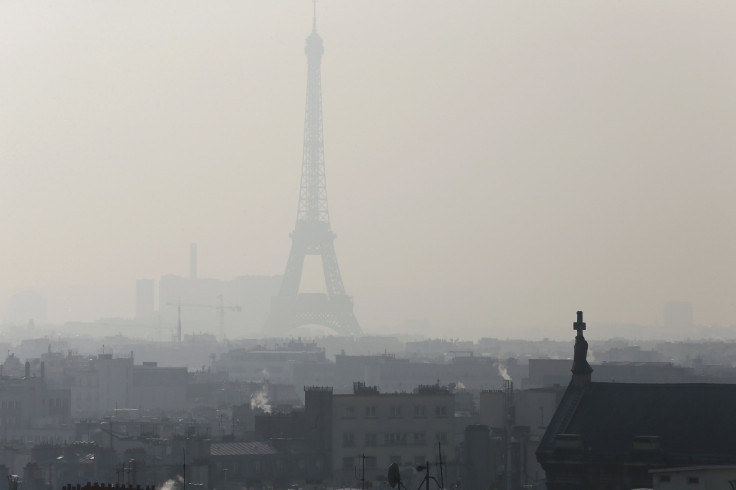 No Diesel Cars By 2020?
Hidalgo has taken a radical approach to cleaning up Paris, looking to ban the dirtiest of the diesel cars from the city while creating incentives for consumers to buy cleaner cars through government subsidies that trade tax credits for environmentally friendly cars such as electrics or hybrids. "The measure is clear: I want an end to diesel in Paris in 2020," Hidalgo told the Journal du Dimanche, a French newspaper, in 2014.
Per the mayor's initiative, Paris had its first entirely car-free day Sunday, and Parisians said clear skies were a noticeable and welcome change. "The sky has never been this blue, it really is different without a hazy layer of pollution hanging in the air," one Parisian told the Guardian.
Other government initiatives to promote clean energy included a law introduced in August by French Environment Minister Ségolène Royal that promotes the sale of electric vehicles through tax breaks for buyers, similar to the Cash for Clunkers program in the U.S.
The trend could mean more bad news for French automakers, analysts predicted. If concern about the environmental and health effects of diesel continues to mount throughout France and the federal and local governments continue to push for alternative fuel, consumer demand for diesel could greatly decline in the coming years. The shift will not be overnight, but French automakers would have to rapidly innovate or perish.
That innovation will likely include creating more gasoline cars and looking for alternative sources of fuel. The initial cost of equipping factories to make primarily gasoline cars or alternative-energy cars such as electric would be incredibly costly for large-scale manufacturers like Renault that have factories all over the world and would take years to complete.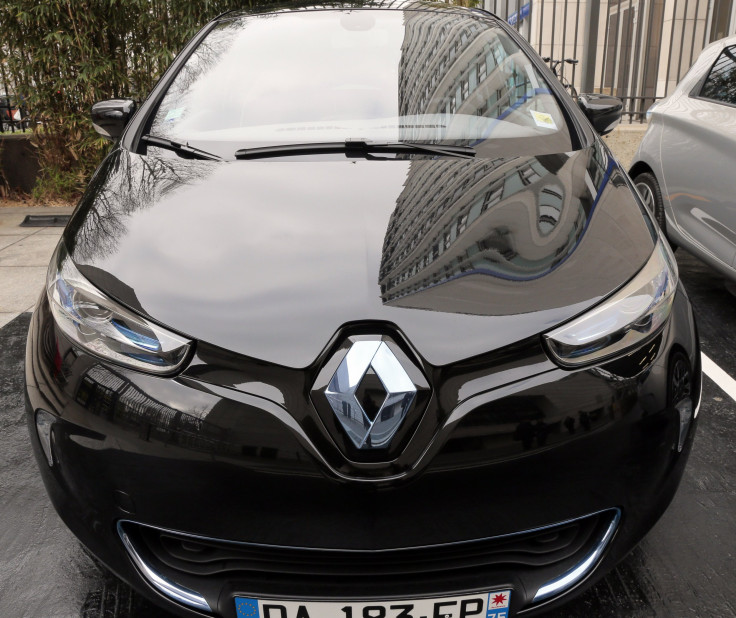 Diesel's future in France, however, is not entirely sealed. Similar complaints about the benefits of diesel in the past have done little to change the market, some activists noted. And even if car owners want to go green and the government provides incentives, an electric car could cost tens of thousands of euros more than a diesel car, and there are few functioning charging stations, especially outside Paris. Electric cars saw an 85 percent spike in sales in the past year, but they still account for only 0.5 percent of all car sales in France.
"People are still more about diesel for the moment," said Julie Hamez of 40 Million Drivers, a French consumer group. "Volkswagen could cause people to question diesel," added Hamez, "but it's too early to know yet."
© Copyright IBTimes 2022. All rights reserved.
FOLLOW MORE IBT NEWS ON THE BELOW CHANNELS