VP Kamala Harris' Husband Douglas Emhoff To Attend Ferdinand Marcos Jr.'s Presidential Inauguration
KEY POINTS
Second Gentleman Douglas Emhoff will lead the U.S. delegation in the Thursday inauguration of Philippine President-elect Ferdinand Marcos Jr.
The delegation will include Virginia 3rd District Congressman Bobby Scott and former Vice Chairman of the Joint Chiefs of Staff, retired Admiral James A. Winnefeld, among others
Marcos wants the Philippines to have a better relationship with the U.S. while still maintaining a positive relationship with China
Second Gentleman Douglas Emhoff will attend the inauguration of Philippine President-elect Ferdinand Marcos Jr., President Joe Biden announced Sunday.
Emhoff, the husband of Vice President Kamala Harris, will lead the U.S. delegation in Marcos' Thursday inauguration in the Philippine capital of Manila, the White House said in a statement.
The remaining members of the delegation are Heather Variava, ad interim Chargé d'Affaires of the U.S. Embassy in Manila; Virginia 3rd District Representative Bobby Scott, Chairman of the Committee on Education and Labor; Nani A. Coloretti, Deputy Director of the Office of Management and Budget; retired Admiral James A. Winnefeld, Jr., former Vice Chairman of the Joint Chiefs of Staff; Edgard D. Kagan, Special Assistant to the President and Senior Director for East Asia and Oceania of the National Security Council; and Chantale Y. Wong, U.S. Director of the Asian Development Bank.
It was unclear why Emhoff got chosen to lead the U.S. delegation.
The Second Gentleman is "working to share the priorities of the Biden-Harris Administration with people across the country and around the world," his White House profile read.
Observers have credited Marcos' victory in the Philippines' most recent presidential election to a social media campaign that allegedly spread misinformation about his family's history of human rights abuses and state corruption, The Hill reported.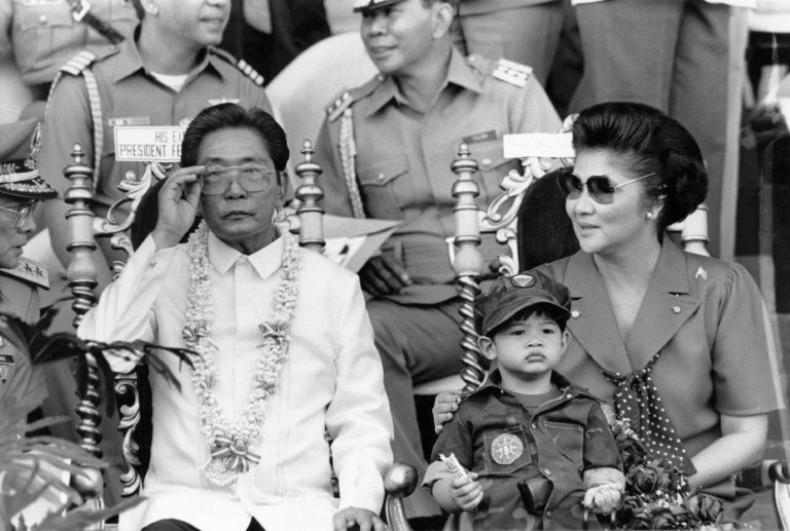 Marcos' father, the late dictator Ferdinand Marcos Sr., was deposed and exiled to Hawaii in 1986 following the nonviolent People Power Revolution.
The remaining members of the Marcos family were allowed to return to the Philippines to face various corruption charges in 1992, with Marcos Jr. being convicted three years later for failing to file his income tax return while he was a congressman in his home province of Ilocos Norte.
A systematic effort to revise the public perception of the Marcos family's history of abuses and corruption — dubbed "Marcos revisionism" - has allegedly made the Marcoses' political rehabilitation possible.
Revisionist techniques included the downplaying or outright denial of the tortures and murders that took place while the Philippines was under martial law between 1972 and 1981, and the propagation of the myth that Marcos Sr.'s era was a "golden age" for the country, among others.
There were 3,257 known extrajudicial killings, 35,000 documented tortures and 77 forced disappearances under Marcos Sr.'s dictatorship, Amnesty International found.
Meanwhile, the Philippines' total external debt ballooned from $2.3 billion in 1970 to more than $26 billion when Marcos Sr. was deposed.
Despite the history of Marcos Jr.'s family, the Biden administration was reportedly quick to congratulate the Philippines' new president-elect as it seeks to counter China's influence in the region.
Marcos Jr. has said in previous interviews that he wants his country to have a better relationship with the U.S., a former colonizer of the Philippines. However, he also wants to maintain a positive relationship with China.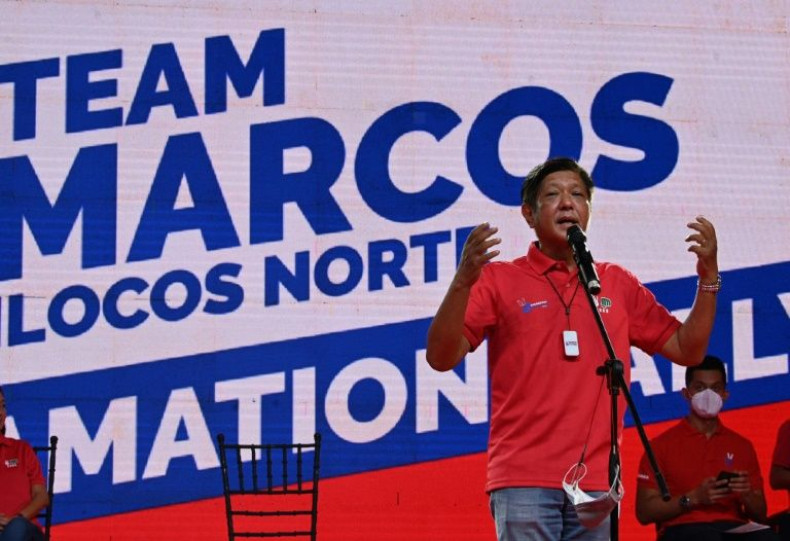 © Copyright IBTimes 2022. All rights reserved.