Wagner Group Chief Aborts Moscow Advance, Kremlin Drops Charges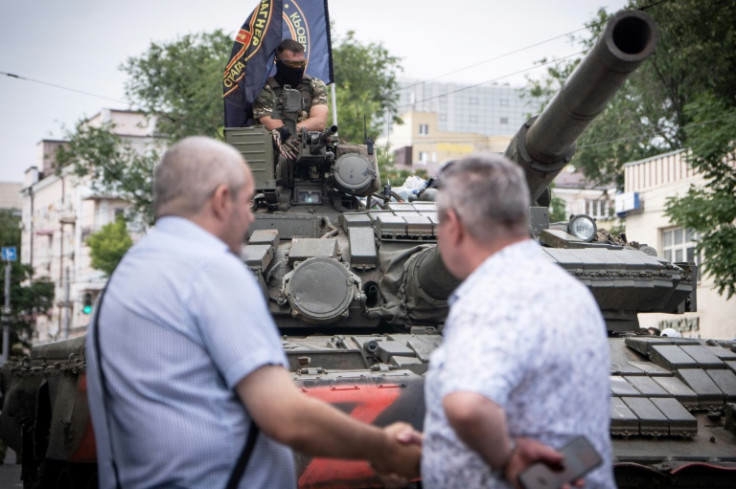 Wagner Group Chief Yevgeny Prigozhin has agreed to halt his advance into Moscow and instead relocate to Belarus, following a deal brokered by Belarusian President Alexander Lukashenko, a Russian ally.
Kremlin spokesperson Dmitry Peskov officially confirmed the agreement Saturday evening, stating that all criminal charges against Prigozhin will be dropped, as reported by The Washington Post. However, the specific details of the deal remain undisclosed.
The crisis, which had escalated tensions between Prigozhin's Wagner Group and the Russian government, abruptly ended with Lukashenko's assistance. Lukashenko, a long-time friend of Prigozhin, played a crucial role in mediating the resolution.
Under Prigozhin's command, Wagner Group forces had made significant progress by capturing Rostov-on-Don, which serves as Russia's military headquarters for the Ukraine war. However, in a Telegram post, Prigozhin announced that he had ordered his forces to return to their bases to "avoid bloodshed," The CNN reported.
At the time of the Wagner mercenaries' decision to halt their mission, they were merely 200 kilometers away from Moscow. This proximity heightened concerns about the potential for violence and the potential impact their advance could have had on the capital.
In response to the situation, Russian Prime Minister Vladimir Putin publicly accused Prigozhin of treason and pledged to suppress the Wagner Group's armed rebellion. Putin asserted that those responsible for orchestrating the uprising would inevitably face punishment.
© Copyright IBTimes 2023. All rights reserved.