Waist Training For Beginners: Hourglass Angel CEO Discusses How To's, Benefits & More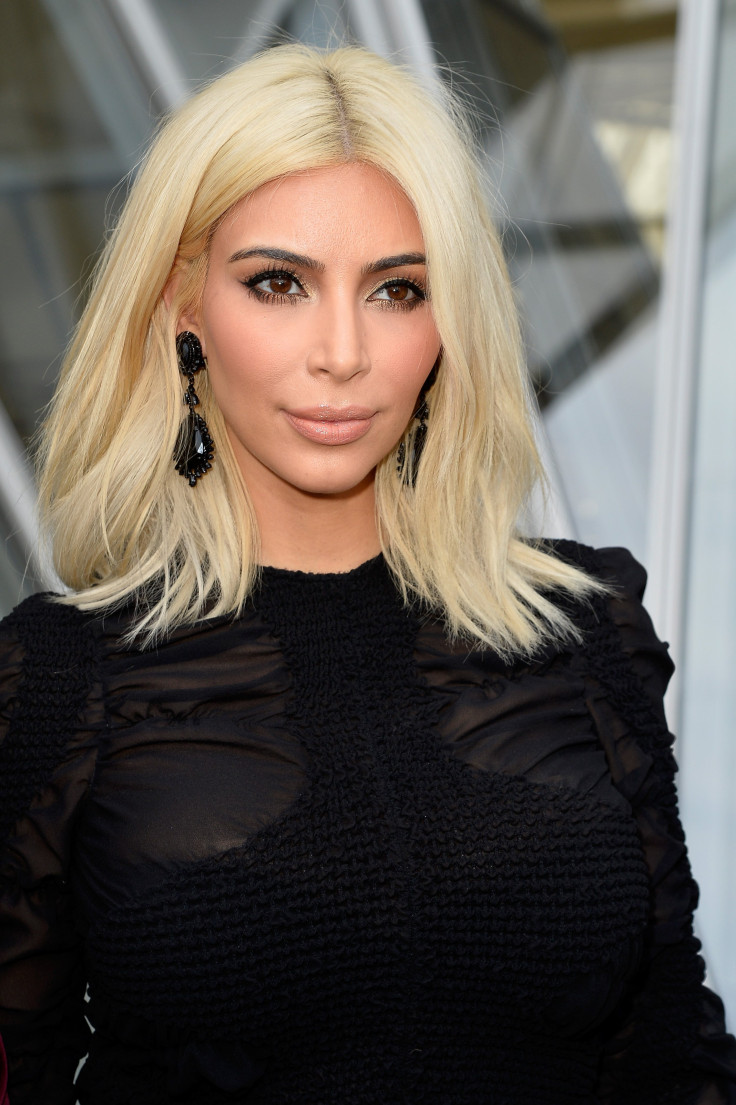 Waist training burst onto the scene in 2014 with a major endorsement from reality TV star Kim Kardashian. Since then countless celebs, including the Kardashian sisters, Nicole "Snooki" Polizzi, Amber Rose, Blacc Chyna and more, have jumped on the bandwagon, showing off their cinched waists on Instagram.
The celebrity support boosted sales for companies like Hourglass Angel, which now say they struggle to keep their products in stock. With waist training's popularity on the rise, questions continue to surface about the practice – is it safe? Does it actually work? What are the risks? Shows like "The Doctors" have attempted to turn viewers off waist training by exposing the potential dangers – but were they right?
We caught up with Hourglass Angel CEO Ruben Soto to discuss the pros and cons of waist training, get the real deal scoop on the health benefits, risks and much more.
What Is Waist Training?
Waist training is the process of slimming and/or reshaping your waist by wearing corsets for hours a day for an extended period. They can be worn during exercise or while simply completing everyday tasks. Corsets used for waist training today are similar to those worn by women in the 1800s. The ones used for waist training, however, feature a latex core and outer layer, which Soto says is the secret to their slimming magic.
"Wearing this fabric on the midsection will cause thermal activity and increase perspiration," Soto told International Business Times. "This effect can be compared to sauna suits used by athletes for weight cutting; however, it's done to a smaller degree with waist trainers."
Why Is Waist Training So Popular?
Waist trainers have been on the market for some time now – more than 30 years, according to Soto – but it was only in the last year or so that the high-compression garments became popular. Soto said this is thanks largely in part to Spanx and other shapewear brands.
"Spanx and the shapewear industry have opened the marketing for higher compression garments," he told IBTimes. "It took a few years to catch on before people wanted more contouring in their shapewear."
Although much of waist training's popularity can be attributed to the high volume of celebrities partaking, Soto says it's the simplicity and affordability of products, like Hourglass Angel, that are responsible for the rest.
"[They're] relatively comfortable, affordable, and provide an instantly slimmer midsection," he said. "It's a quick and easy thing to do to achieve a smaller waist."
What Are The Benefits Of Waist Training?
Although countless reports have surfaced claiming waist training may be doing more harm than good, the fad has been proven to have many positive results, Soto says. As he pointed out, wearing the corset provides the look of an instantly slimmer figure while working to actually create one. For this reason, Soto suggests wearing the garment for at least a few hours "on a daily basis."
Not only is it instantly slimming, but many users report getting that full feeling faster and with less food thanks to the corsets. Soto attributes this to the compression of the midsection, but that's not all.
"Many women have worn these products for back support while at work or after giving birth to support the midsection," he says.
Is Waist Training Dangerous?
Soto said despite various claims of dangers of waist training, he's never seen any proof. He says, for the most part, the corsets "will affect the midsection the same as other high-compression items such as shape wear, Victorian-style corsets and tight fitting base layers." Still, he recommends discussing it with your health care provider before starting to ensure it is right for you.
It's important to note, however, that different types of corsets have limitations. Those looking to start waist training should research which style would work best for their lifestyle. While companies like Hourglass Angel offer "workout" corsets, they should not be worn while doing certain exercises.
"We do not suggest doing abdominal exercises while wearing the corset," Soto warned. The brand's CEO also said users should be aware of any numbness in the legs, shortness of breath, sharp stomach pains or pinching. If you experience any of such symptoms, waist trainer use should be discontinued.
© Copyright IBTimes 2022. All rights reserved.
FOLLOW MORE IBT NEWS ON THE BELOW CHANNELS