Kim Kardashian Shows Waist Training Progress In Latest Selfie; Kanye West Praises Her New Body [PHOTOS]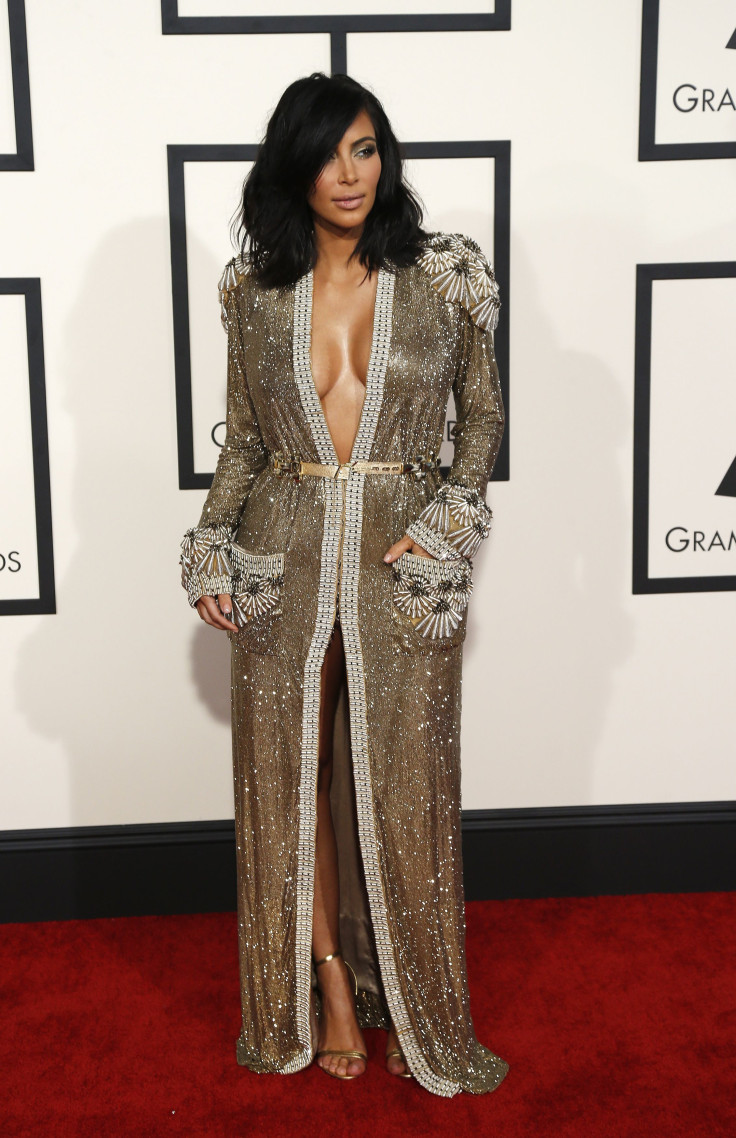 Kim Kardashian has made her weight loss journey very public since giving birth to daughter North West over a year ago. The reality TV star shared her secrets to success –exercise, a strict low-carb diet and, of course, her PreMadonna87 waist trainer. The 34-year-old has taken several selfies since she began waist training. None, however, compare to her most recent selfie, showing just how small her waist has become.
Kardashian posed in front of the mirror in a lavish white marble bathroom. She was wearing black head-to-toe, including her corset. According to her Instagram caption, she was spending the evening "organizing and cleaning before bed and waist training at the same time!" She made sure to give the brand a special shout out, thanking them for the product.
Waist training has taken off in the last few months, with more and more celebrities swearing by them. Waist trainers are being worn by countless celebrities, including Khloe Kardashian, Amber Rose, Blacc Chyna, and Nicole 'Snooki' Polizzi. Wearing the corset is said to slim down your waist while creating hour-glass-like curves. The corset, which is a nod to those worn during the Victorian era, can be worn while exercising or simply going about day-to-day tasks. The effects are said to be long lasting. Although numerous reports have claimed the practice is not good for you, Waist-No-Time.Com says that aside from taking inches off your hips, waist training has positive effects on posture and can help reduce the amount of food wearers take in.
Kim isn't the only one impressed by her new, slim figure. Husband Kanye West took to Twitter yesterday to sing her praises. The 37-year-old rapper sent out several tweets featuring screen shots from a nude photo shoot Kardashian did during the "Keeping up with the Kardashians" premiere. During the episode, Kardashian revealed her desire to pose nude while she could, as she and her hubby were reportedly desperately trying to get pregnant.
West congratulated his wife on 10 seasons of the hit show before ranting about his love for her. The "So Help Me God" rapper tweeted about being "lucky" to call her his wife.
Kardashian acknowledged her husband's adorable sentiment tweeting, "Ummmm how cute is my husband?!?!?!?! Ugh I love him so much!!" The two have been married since May 2014.
© Copyright IBTimes 2023. All rights reserved.
FOLLOW MORE IBT NEWS ON THE BELOW CHANNELS