Wall St Set For Higher Open As Meta Earnings Offset GDP Gloom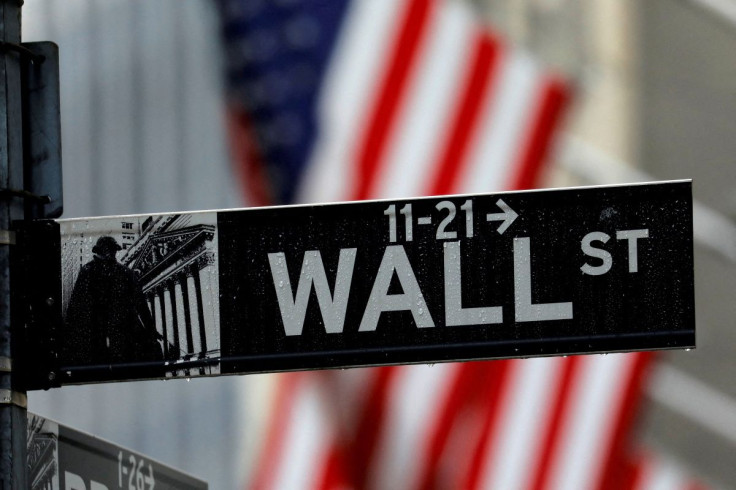 Wall Street was set to open higher on Thursday as strong earnings from Meta Platforms lifted battered technology and growth stocks, offsetting concerns as data showed U.S. economic growth unexpectedly contracted in the first quarter.
The Facebook-parent rose 13.7% in premarket trading after it reported a stronger-than-expected profit and the social-networking site eked out user growth.
Other megacap stocks such as Apple Inc, Microsoft Corp, Amazon.com Inc and Tesla Inc rose between 0.9% and 2.2%.
Twitter Inc, which has agreed to a $44 billion sale to Elon Musk, rose 0.9% after adding more users than Wall Street had expected for the first quarter.
A Commerce Department report showed gross domestic product fell at a 1.4% annualized rate last quarter after clocking 6.9% growth in the fourth quarter. Economists polled by Reuters had forecast the economy growing at a 1.1% rate.
The slump in output reflected a wider trade deficit and moderate pace of inventory accumulation. While the headline figure could lead to howls about stagflation and recession from some quarters, it is not a true reflection of the economy.
"It's a result of inflation, concerns about higher interest rates and the fact that we are sort of slow to rebound from the COVID situation," said Robert Pavlik, senior portfolio manager at Dakota Wealth in Fairfield, Connecticut.
"All those things factored together, it is natural to assume some bit of contraction, but I'm a little bit surprised that it contracted as much as it did but that number will get revised in the future."
The Ukraine war, China's COVID lockdowns and surging inflation have weighed on the outlook for global economy, sparking volatility across markets in April.
The tech-heavy Nasdaq is set for its worst monthly performance in years as investors dumped high-growth stocks on fears that rising interest rates will threaten future earnings and Netflix Inc posted a shocking subscriber loss.
At 08:58 a.m. ET, Dow e-minis were up 184 points, or 0.55%, S&P 500 e-minis were up 44.25 points, or 1.06%, and Nasdaq 100 e-minis were up 180.75 points, or 1.39%.
Apple, the world's most valuable company, and e-commerce giant Amazon are set to report earnings after markets close.
Overall, first-quarter earnings have been better than expected, with nearly 80% of the 176 companies in the S&P 500 that have reported results through Thursday beating Wall Street expectations. Typically, only 66% of companies beat estimates.
Qualcomm Inc jumped 5.8% after the chipmaker forecast third-quarter revenue above analyst expectations. Peers Nvidia Corp and Advanced Micro Devices Inc climbed more than 3% each.
Caterpillar Inc slipped 2% despite reporting a 14.3% rise in first-quarter revenue.
© Copyright Thomson Reuters 2023. All rights reserved.