Walmart And Target Are Changing The Rules Of Retailing For Amazon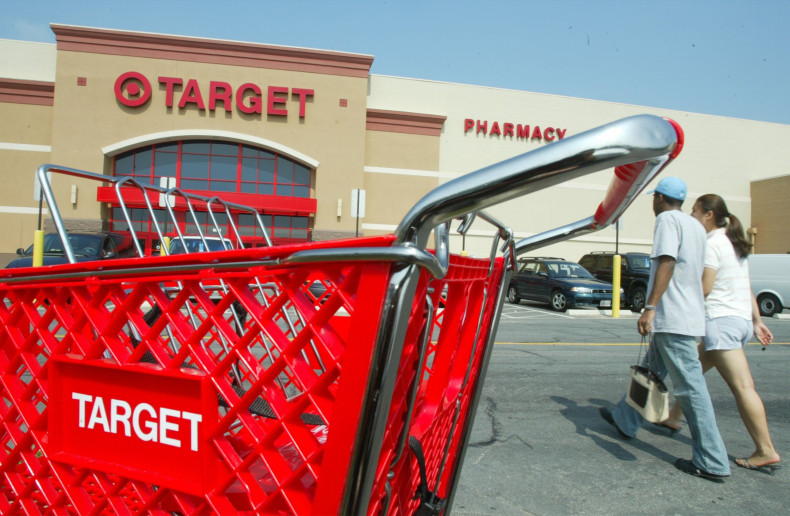 There was a time when Walmart, Target and small brick-and-mortar neighborhood stores were the centers of the retail universe. Then Amazon came along to change retailing. Its remote warehouses, expedient delivery and razor-thin margins gave the online retail giant an enormous advantage over Walmart, Target and smaller retailers.
Soon after came the proliferation of tablets and smartphones, which helped transform Walmart and Target into storefronts of Amazon, turning their brick-and-mortar stores from an asset to a liability.
But Walmart and Target didn't wait for Amazon to drive them out of business. Instead, they fought back by hiring top software talent to expand their online presence. Meanwhile, they turned brick-and-mortar stores into local warehouses and pickup points, shortening the time between the order clicks and delivery from two days to one day and eventually to the same day.
Walmart and Target changed the rules of the game in retailing by merging online and offline sales, having shoppers place orders online and either pick up the merchandise at the local company stores or have it shipped for same-day delivery.
Shoppers liked this new trend, as several studies have confirmed.
An Elastic Path report published a couple of years ago found that 75% of consumers expect all brands to offer same-day delivery, and another 72% expect curbside pickup over the same period.
During some holiday seasons, Walmart upped the war against Amazon by setting lower store prices than online prices for some items. In this way, the retail giant capitalized on one of its advantages: Points of sale that allow shoppers to combine experience shopping with immediate merchandise pickup, saving Walmart the shipping and handling expenses.
The merging of online and offline sales isn't just a U.S. phenomenon. It extends to emerging markets like Brazil, where large retailers leverage their physical stores to expand online sales and create a third-party seller network similar to Amazon's.
"On a global scale, we are finding that incumbent traditional retailers with a large e-commerce business are extremely well-positioned to not only weather the attacks of the Amazons of the world but win," says Frederico Trrajano, CEO of Magazine Luiza, a Brazilian retailer with approximately 1,400 physical stores.
The new retailing trend is turning brick-and-mortar stores into the precious assets they were in the pre-Amazon era, as evidenced by a streak of solid financial reports released by the two retail giants in recent years.
Walmart reported a 9.2% annual gain in comp sales for the 13 weeks ending Oct. 29 and an 87% gain in U.S. online sales in the last two years.
Target reported a 12.7% Q3 comparable sales gain, while online sales grew 29% after a 155% gain in the previous year.
Other brick-and-mortar retailers, like Macy's and Kohl's, reported solid sales and earnings, too.
The new retailing trend has put Amazon on the defensive. It now has to strive to open new warehouses, forge alliances with brick-and-mortar retailers, invest heavily in logistics and set up its own brick-and-mortar stores. These moves are beginning to take their toll on the sales and profits of the online retail giant. In the last quarter, Amazon's Q3 sales rose a meager 15% (compared to previous quarters) while earnings plunged, missing Wall Street forecasts. The company is warning of further pain ahead.
Investors are beginning to notice the new trend in retailing.
Target's shares have gained 39% YTD, compared to a 7.6% gain in Amazon shares, which continue to beat Walmart's shares, though not by a considerable margin.
Not everyone thinks that Walmart and Target are winning the retailing war.
Jared Pobre, the co-founder of Caldera+Lab, believes that the revival of Walmart and Target sales results from the two companies cashing in on the joy of in-person shopping.
"While the pandemic changed how we shop and triggered exponential growth for e-commerce, the easing of COVID-19 restrictions increases our desire to get out and about, helping the holiday season seem somewhat back to normal," he says.
Then there's Rick Watson, e-com expert and founder of RMW Commerce Consulting, who thinks that Amazon has won the retailing war.
"Amazon is still the fastest innovator on the planet, and most of its profitability does not come from retail," Watson says. "In one sense, Amazon won the war because they can compete with traditional retailers by being funded through their non-retail businesses."
While it's still unclear who will ultimately win the new retailing trend, one thing is clear: Consumers will have more shopping choices.
© Copyright IBTimes 2022. All rights reserved.