Walt Disney World Is Raising Prices Again, How Much Park Visit Will Cost Now
It's the Happiest Place on earth and families around the world flock to the Florida park every year for vacations. However, those big trips are about to cost more money, as Walt Disney World is once again raising prices on select tickets.
According to WDW News Today, a site that is devoted to Disney Parks news, those who wish to purchase multiday and Park Hopper passes will be the ones who feel the crunch on their wallets, with those tickets facing the increase. This adjustment, the first major one to ticket prices since March 2019, does not affect passes for one-three day visits or Park Hopper passes for one-two day trips. Overall, the increases are approximately between 2 and 6% overall.
For base tickets, the smallest jump in price is the starting amount for a four-day ticket, which increased $12.87, from $434.83 to $447.70, while the largest jump on base tickets was the priciest 10-day option, which jumped $48.75 from $703.65 to $752.40. The average price increase was $25.93 per ticket.
For Park Hopper tickets, the smallest increase was $0.70 for the lower-cost 3-day option, from $415.77 to $416.47, with the largest jump taking place on the highest-priced 10-day ticket, which increased $47.69, from $794.17 to 841.86. The average price increase for those options was $22.11 per ticket. For Park Hopper Plus tickets, the smallest increase was on a 3-day option, with a $0.60 change from $437.07 to $436.67, with the biggest increase on 10-day tickets, a change of $47.69 from $815.47 to $863.16.
That average increase was $22.81 per Park Hopper Plus ticket option.
Disney has not given an official reason for the price increases, but it isn't the only place in the parks where prices are reportedly set to increase. Because of inflation and supply chain issues, those visiting the resorts will also likely see an increase in price on souvenirs and gifts, as Disney has not been immune to stocking issues amid the choked global supply chain, as well as increases in food. The Disney Food Blog reports that thanks to a bad orange crop in Florida, orange juice will likely get pricier, as are other dishes and items. In addition, some popular food items are being temporarily taken off menus to account for shortages as well.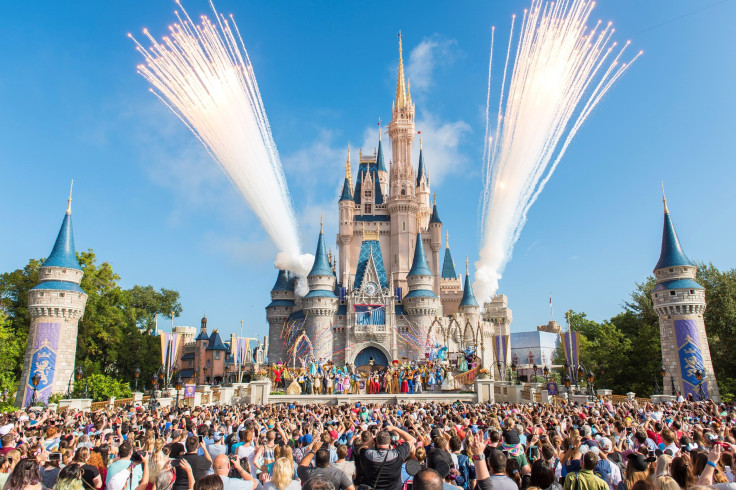 © Copyright IBTimes 2023. All rights reserved.