Want To Move To Canada? After Calls From Canadian Border Patrol To Strengthen Security, That Could Soon Be A Lot Harder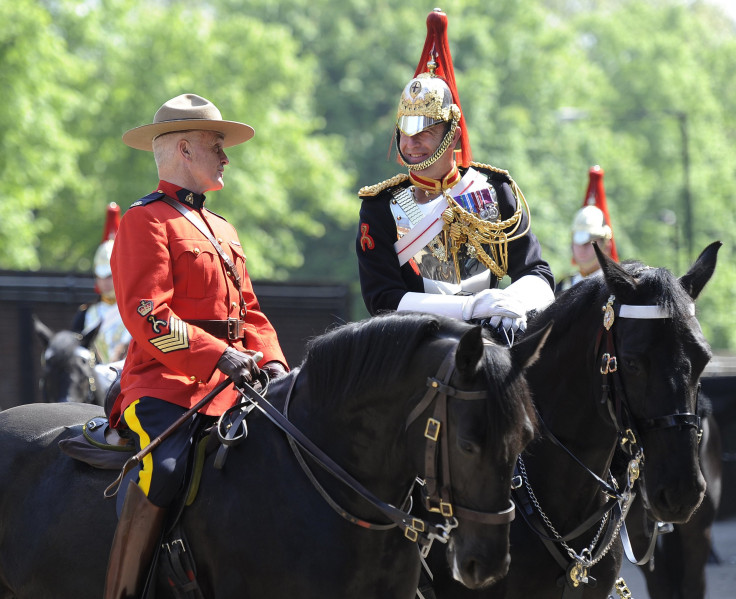 The border that separates the U.S.-Canada is like Swiss cheese. Canada has seen a surge in illegal crossings from asylum seekers from its southern neighbor, and with the Royal Canadian Mounted Police stretched too thin, it doesn't have the resources to properly patrol the border. One possible solution? A special force to patrol the parts of the border that are currently unguarded.
That's according to Jean-Pierre Fortin, president of the Customs and Immigration Union, which represents Canada's border officers. Approximately 1,000 people have bypassed the legal points of entry into Canada, sneaking in through unguarded roads and railroads or simply walking through fields and forests.
Canada's border patrol is not equipped to catch everyone who comes through, Fortin said. He proposed the idea of a new 300-person mobile patrol force to enforce stop the asylum seekers from coming through.
"We don't want to sound alarmist," Fortin said. "But a lot of my people are calling me saying, 'What's going on in between? We don't have a clue.' "
But thus far, the government doesn't seem partial to Fortin's idea, reported the National Post. A new border patrol force would mean enormous policy changes for the entire country, including new training for border officers.
The border, which is about 5,500 miles long, has been patrolled by the mounted police — colloquially known as the Mounties — since 1932. Along all of those miles are hundreds of unguarded roads which have been popular paths for drug and gun smugglers, and now are ways for Canada's undocumented immigrants to cross over. Officials from U.S. and Canada have been working together to create a plan to stop the crossings, Reuters reported Wednesday.
The surge in illegal crossings into Canada likely has to do with U.S. President Donald Trump's immigration policies and proposals. For one, Trump's administration has not only upped the number of unauthorized immigrants who will be deported to Mexico, whether they are from Mexico or not. But he and his advisors were also recently reported to have been drafting a new executive order that would temporarily ban refugees and immigrants from Muslim-majority nations.
© Copyright IBTimes 2023. All rights reserved.