War Between North, South Korea May Finally End At Upcoming Summit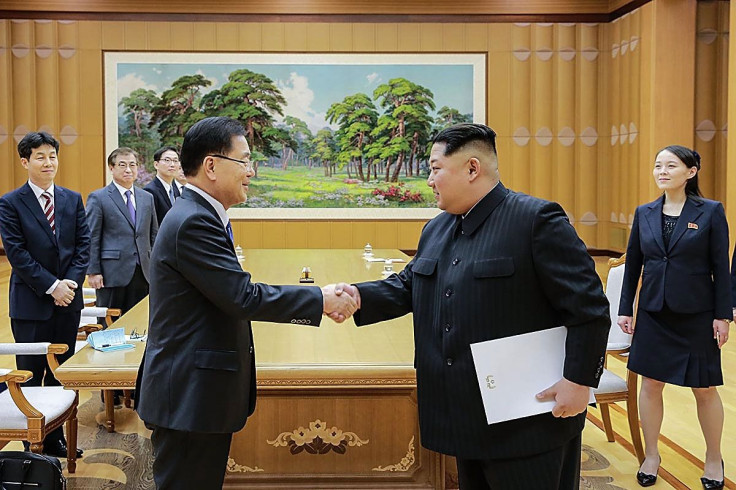 Almost seven decades of war might finally reach a symbolic conclusion later this month, according to the South Korean newspaper Munhwa Ilbo. Though the original story is in Korean, the message is loud and clear regardless of language: North and South Korea might finally announce a peaceful, official ending to the Korean War that started in 1950.
According to Bloomberg, the Munhwa Ilbo report cites an unnamed South Korean official who said the upcoming summit between Kim Jong-un and South Korean president Moon Jae-in may result in a joint agreement to formally end the Korean War. The two sides reached an armistice to end hostilities in 1953, but there was never a peace treaty.
That means, in a sense, the neighboring nations have been at war for 68 years. The border between North and South Korea has been a tense Demilitarized Zone ever since the ceasefire, with occasional bouts of violence breaking out despite the lack of a full-scale war. The two sides have aimed guns and propaganda speakers at each other otherwise, with the North particularly objecting to the presence of U.S. troops in the South.
As Bloomberg pointed out, this would effectively be much more than just a symbolic gesture in the end. When the two leaders meet on April 27, they would theoretically have to hash out several issues, from the submarines on the peninsula's coasts to the U.S. military presence.
Peace between North and South Korea could even turn the DMZ back into a more traditional border.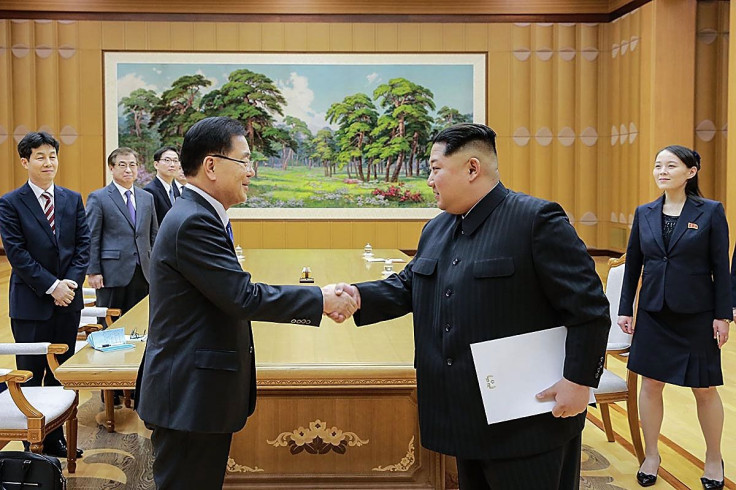 In the lead-up to the North-South summit, just the third in the last 20 years, a direct phone line between Moon Jae-in and Kim Jong-un might be established by the end of this week. Whatever progress is made during the meeting between Moon and Kim could set the table for the still-unscheduled meeting between President Donald Trump and Kim Jong-un.
No sitting U.S. president has ever met with a North Korean leader, but both sides insist it will happen in the near future. One of the hopeful outcomes of that historic meeting would be a promise by Kim Jong-un to fully denuclearize North Korea.
North Korea has ramped up its diplomatic efforts in 2018, headlined by an unprecedented presence at the Winter Olympics in Pyeongchang in February. Earlier this month, North Korea hosted performances by several popular South Korean pop musicians, which Kim Jong-un attended and appeared to quite enjoy.
© Copyright IBTimes 2023. All rights reserved.