Warren Buffett Donation: Billionaire Investor To Donate $2.9 Billion In Shares In Annual Philanthropic Gesture
Berkshire Hathaway CEO Warren Buffett has announced his annual donation to charity, a sum of around $2.9 billion to be spread mostly amongst five charities. The billionaire investor has famously pledged to donate 99% of his fortune in his lifetime, with his donations now totaling over $37 billion since 2006.
The latest donation consists of 15.9 million Class B shares in Berkshire.
Buffett, 89, still owns nearly 249,000 Class A shares in his famed holding company, worth around $67.5 billion. Prior to embarking on annual philanthropic efforts, Buffett held nearly 475,000 Class A shares, which would have been worth an estimated $129 billion today. His largest donation was made last year, $3.61 billion, at a point when the company's stock price was higher than it is now.
As of Wednesday, Forbes estimates Buffett's net worth to be $71.8 billion, making him the fourth wealthiest person in the world, behind only Bernard Arnault, Bill Gates and Jeff Bezos.
Most of Buffett's donations are split between five charitable outfits: the Bill & Melinda Gates Foundations, one founded by Susan Thompson Buffett, his first wife who passed away in 2004, and three others run by one of his three sons each.
In an attempt to rebuke criticism that his donations are a ploy to garner tax benefits, Buffett recently revealed how much his taxes have actually been reduced. Since he began donating chunks of his fortune each year, Buffett has seen a roughly 43 cent decrease in his combined state and federal income taxes per $1,000 dollars donated.
In 2010, Buffett and Gates cofounded the "Giving Pledge" initiative, through which U.S. billionaires pledge to donate at least 50% of their wealth. Some of the individuals that joined the campaign were Michael Bloomberg, media mogul Ted Turner, oil investor T. Boone Pickens, and "Star Wars" creator George Lucas.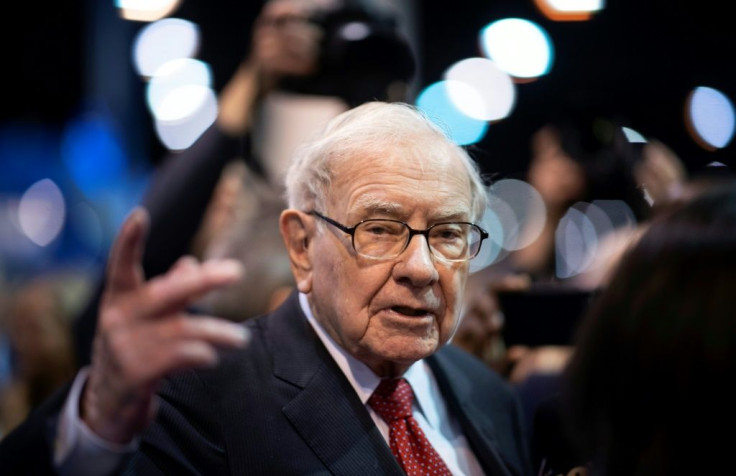 © Copyright IBTimes 2023. All rights reserved.