Wars Last Longer Under Narcissistic US Presidents, Study Shows
KEY POINTS
The study analyzed the 19 U.S. presidents who served from 1897 to 2009
The leaders were ranked based on their narcissistic traits
Data was then correlated with U.S. war history
U.S. presidents who score higher on the narcissism scale are linked to longer wars, a new study has found.
The study, published in the Journal of Conflict Resolution, analyzed the 19 U.S. presidents who served from 1897 to 2009. The leaders were ranked based on their narcissistic traits. Eight presidents scored above average on narcissism, while 11 scored below average on the scale.
The resulting data was then correlated with U.S. war history. Eventually, it was found that presidents who were seen to be narcissistic devoted 613 days to war on average. Meanwhile, those who were believed to be less narcissistic spent only 136 days.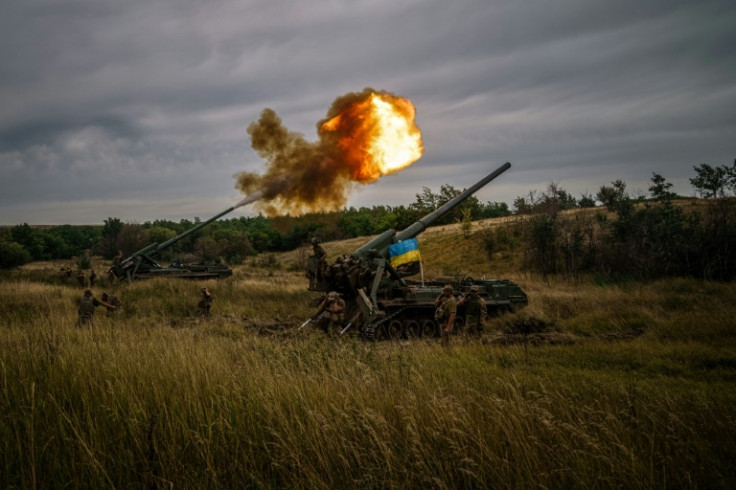 Even outside of these numbers, when other factors — like the leaders' prior military experience, the balance of power between opponents and whether the presidents started or inherited the wars — were considered for a fair judgment, the results remained the same.
"More narcissistic presidents tend to only exit wars if they can say they won, and they will extend wars to find a way to declare some kind of victory," study author John P. Harden, who conducted the research as a doctoral student in political science at The Ohio State University, said, according to a news release.
"They want to look heroic and strong and competent — even if it means fighting the war beyond what is reasonable," Harden added.
For ranking the presidents, Harden referred to a dataset created by three other researchers in 2000. He then analyzed five aspects of the test that are linked to grandiose narcissism: higher levels of assertiveness, a tendency to seek excitement, low levels of modesty, compliance and straightforwardness.
The results revealed that Lyndon Johnson was the most narcissistic president, having scored the highest on the narcissism scale. He was followed by Teddy Roosevelt and Richard Nixon.
On the other end of the spectrum was William McKinley, followed by William Howard Taft and Calvin Coolidge, who ended up with the lowest scores.
Using the Correlates of War database, it was found that the United States fought 11 wars during the period under study.
Harden also noted that based on the results, presidents like McKinley and Dwight Eisenhower, who both got low scores on narcissism, "separated their personal interests from state interests, saw war as a last resort and pursued speedy exits."
Meanwhile, presidents Franklin Roosevelt and Nixon, who had high scores, "had difficulty separating their own needs from state interests" and were involved in longer wars, Harden said.
"What I found is that the traditional way political scientists have looked at war dynamics doesn't capture the whole story," the researcher said.
"Presidents don't always look rationally at the evidence to make their wartime decisions. Many presidents have done that, but others are more interested in their own self-interest than the interest of the state," he continued.
Talking about "evidenced-based reasons" that could explain why wars tend to last longer under narcissistic leaders, Harden explained that narcissists have "grander war aims" and tend to "adopt ineffective strategies because of their overconfidence about their own abilities and the conflicting goals that arise from trying to maintain their self-image."
© Copyright IBTimes 2023. All rights reserved.