Washington Navy Yard Gunman Aaron Alexis 'Heard Voices,' Experienced Other Mental Health Problems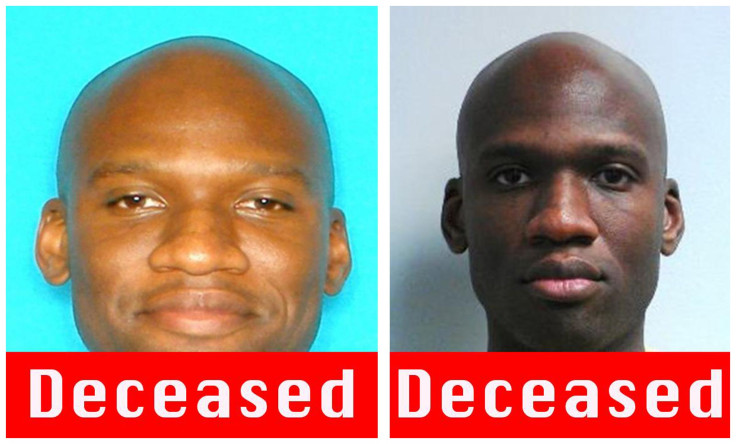 A month before Aaron Alexis' Washington Navy Yard rampage, Rhode Island police warned the U.S. Navy that the gunman had been hearing voices and suffering from other mental problems including paranoia and a sleep disorder.
On Monday, Alexis, a Navy contractor and former reservist, opened fire in the D.C. Navy Yard, killing 12 people before police shot him dead. So far, no motive has been determined in the shooting, but investigators have found that Alexis suffered from a host of psychological problems in the months leading up to the shooting.
According to Reuters, Rhode Island police were so concerned about Alexis' erratic behavior during an August business trip that they notified Navy police. In an Aug. 7 report, Rhode Island police stated that Alexis, 34, had complained to them that voices were talking to him through the walls. Alexis also stated that unknown men were following him and "sending vibrations into his body."
Alexis claimed that he had moved hotel rooms several times in order to avoid the noises emanating from his floors and ceilings, adding that whichever mysterious men were following him were using "some sort of microwave machine" to deprive him of sleep.
The Associated Press reports that after the report was filed with the Navy police, Alexis began being treated for mental health issues at Veteran Affairs. However, his security clearance was not revoked and he was allowed to continue contract working at the Navy Yard. On Monday, Alexis used his valid security clearance to enter the Navy Yard and begin his assault.
President Obama has used the revelation of Alexis' mental state to call for tighter security and more in-depth background checks across the military.
"Initial reports indicate that this is an individual who may have had some mental health problems," President Obama told Spanish-language network Telemundo. "The fact that we do not have a firm enough background check system is something that makes us more vulnerable to these kinds of mass shootings."
Prior to Alexis' rampage at the Navy Yard, the former Navy reservist had twice been arrested over the unlawful firing of a gun.
Alexis was arrested in 2004 for shooting out the tires on a Seattle construction worker's automobile. He later claimed that he could not remember firing the shots during a "blackout." He claimed that the construction worker had mocked him and "disrespected" him before the shooting. Paperwork concerning Alexis' arrest for property damage and the discharge of a firearm were reportedly lost, and no charges were filed against him for the incident.
During the investigation for the 2004 arrest, Alexis' father, who lived in New York at the time, told Seattle police that his son was involved in rescue attempts immediately following the Sept. 11, 2001, terrorist attacks and may have developed post-traumatic stress disorder from the experience.
In 2010, Alexis was arrested in Fort Worth, Texas, after firing a shot through his ceiling and into the apartment of a woman living above him, narrowly missing her. At the time, he claimed that he was cleaning his gun when it accidentally discharged. Investigators believed his story and charges against Alexis were dropped.
© Copyright IBTimes 2023. All rights reserved.