Washington State To Require Kid-Proof Packaging For Marijuana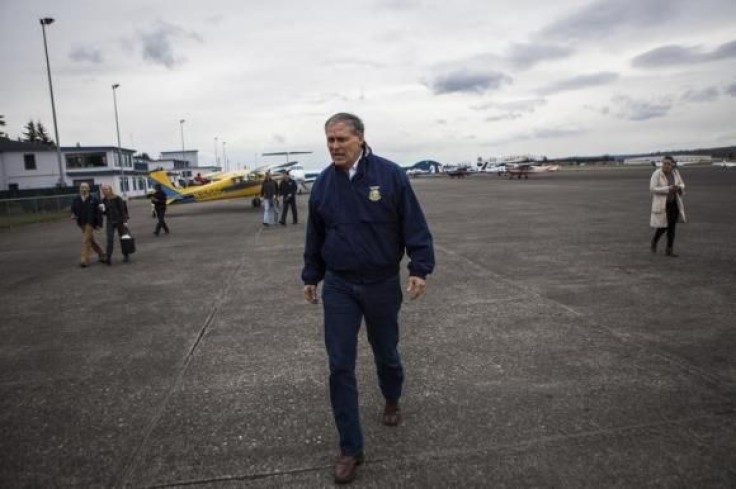 While moving ahead on allowing stores to sell marijuana for recreational use, Washington state will require child-proof packaging on pot products and prohibit images that minor could find appealing, Gov. Jay Inslee said Tuesday, according to Reuters.
At a news conference in the state capital of Olympia two weeks before the opening of Washington's first marijuana stores, the Democratic governor and other officials said their main goal is to keep pot away from those below the age of 21, the news agency reported.
In 2012, voters in Washington state and Colorado became the first in the nation to legalize recreational marijuana at the state level. Colorado has allowed sales of the drug at retail stores.
The drug is still banned under federal law, yet U.S. Department of Justice officials say they will not interfere with states' efforts to regulate and tax marijuana, provided they're able to meet minimum requirements including keeping it away from kids, Reuters reported.
"If we fail to act, this effort to legalize recreational marijuana could be in some doubt," Inslee said.
"And I know those who have led the effort to legalize this product understand that we've got to make sure that parents' roles are respected and emphasized and that the health of our children is of our paramount concern," the governor continued.
To protect kids, Washington state will prohibit cartoons on packaging or toys that will be sold with the drug, Inslee said.
Inslee said the state also will require labeling of the active ingredients per serving in marijuana and lab testing of cannabis products, Inslee said.
Sharon Foster, chairwoman of the state Liquor Control Board, said the Washington state Liquor Control Board on July 7 will issue licenses to about 20 marijuana retail stores, the first to open in the state. The stores can open the next day if they have product on hand, she said.
Twenty-two states, including Washington state and Colorado, allow marijuana for medical use.
© Copyright IBTimes 2022. All rights reserved.
FOLLOW MORE IBT NEWS ON THE BELOW CHANNELS