Washington's Cyber-Espionage Indictment Escalates Tense Sino-American Relationship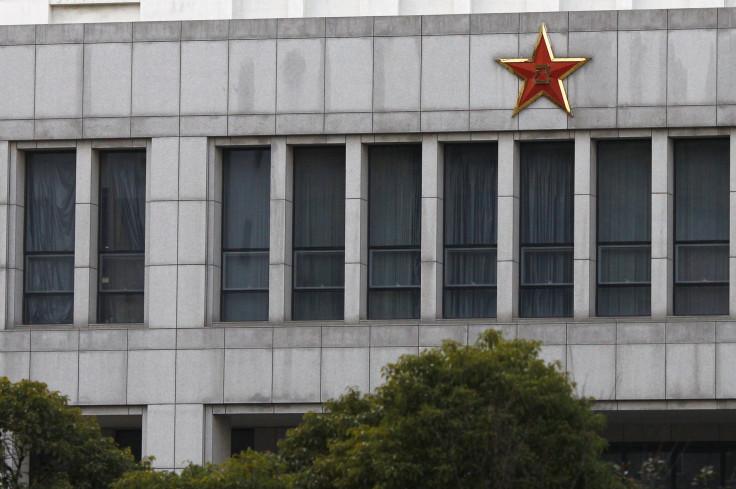 Monday's Department of Justice indictment of five Chinese officials accused of cyber-espionage against the United States, announced at a press conference held by U.S. Attorney General Eric Holder, marks a milestone in an already tense Sino-American relationship: For the first time, the U.S. government has formally accused specific Chinese officials of spying on specific American enterprises -- and the government intends to prosecute these officials in an American court.
The indictment came 15 months after The New York Times reported that Mandiant, a security firm, had found evidence that Army Unit 61398 of the People's Liberation Army conducted industrial espionage from an unmarked building on the outskirts of Shanghai. The five individuals named in the indictment -- Wang Dong, Sun Kailiang, Wen Xinyu, Huang Zhenyu, and Gu Chunhui -- are reportedly members of this unit.
Though the U.S. and China have accused each other of cyber-espionage for years, Monday's announcement was the first time the U.S. government described the practice in such detail. The organizations victimized -- Westinghouse Electric, SolarWorld, the United States Steel, the United Steel Workers Union, and Allegheny Technology -- have a significant presence in western Pennsylvania, where the charges were filed.
Chinese hackers go after both military and economic targets, but of these, says Adam Segal of the Council on Foreign Relations, an expert on Chinese cyber-espionage, the most common type is commercial: Chinese hackers attempt to obtain information on costs, pricing, and strategy from American companies, typically through email, and then pass along this information to state-owned companies. According to David Hickton, the U.S. Attorney for the Western District of Pennsylvania, the cost of the intrusions to the companies is "substantial."
The indictment is likely to catch Beijing off-guard, said Segal, and a forceful response is likely.
"The rhetorical response will be pretty harsh."
In response to previous allegations of industrial spying, Beijing has accused Washington of hypocrisy, arguing that the U.S. is equally guilty of espionage: Edward Snowden's revelations of widespread NSA spying did not go unnoticed in China. Last week, the CEO of Cisco, an American network equipment company, urged President Obama in a letter to curtail government surveillance following photographic evidence of NSA staff opening boxes of Cisco gear.
The popular reaction inside China, though more cynical than indignant, echoed Beijing's belief. On Sina Weibo, China's Twitter, one user said, "Everyone is doing it, only a fool would not." while another wrote, "Americans: double-standard much?"
Does the indictment risk a popular backlash in China? Segal is doubtful. Though he believes that the Beijing government may use the indictment to stir up some "meat and potatoes nationalism" in the press, he nevertheless thinks the Chinese public reaction will be modest.
"They won't get all that worked up about it."
Of greater concern is how the indictment will affect U.S.-China relations. President Obama and his Chinese counterpart, Xi Jinping, have discussed cyber-espionage at two high-level summits within the past year, and have agreed to meet regularly about the issue going forward. A suspension of these gatherings -- seen as an integral part of Sino-American diplomacy -- would remove a crucial platform for dialogue and communication.
Monday's indictment sends a clear message that Washington will not tolerate industrial espionage, and that it will place pressure on Beijing to curtail this practice. But will the Communist Party be willing -- or even able -- to cooperate? For the Communist Party, cyber-espionage thus presents both an external challenge -- managing China's relationship with the U.S. -- and an internal one: asserting the party's control over the People's Liberation Army. How Beijing handles this indictment will provide a glimpse into broader questions facing China.
© Copyright IBTimes 2023. All rights reserved.