WATCH: Alleged British Airways Flight Attendant Goes On Racist Rant Against Passengers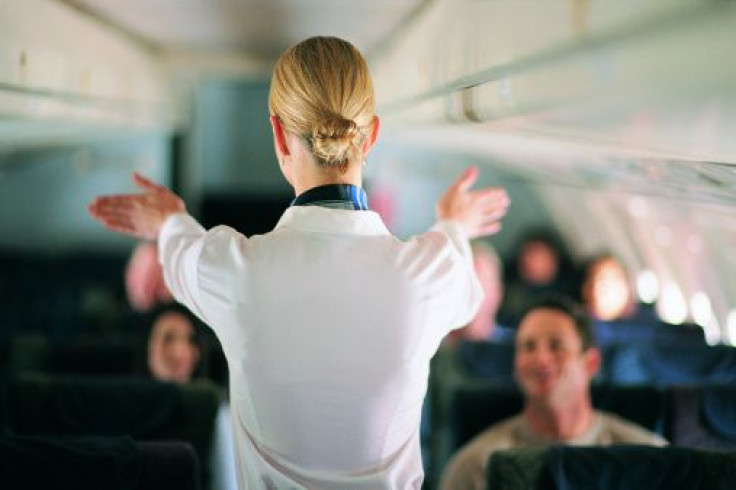 British Airways is facing heat after a video emerged online in which a woman, thought to be a flight attendant with the airline, goes on a racist rant against the Nigerian passengers.
The video posted on Snapchat is said to have been filmed by the woman — seen in the video wearing the airline uniform — before Friday night's flight from London's Heathrow to Abuja, Nigeria. According to 9 News, the unnamed woman filmed herself on the way to work in a car.
She can be heard saying in the footage: "All the Nigerians are all going to be there like 'gimme Coca Cola, give me beef, why you have no beef left? I want beef.'" She also brags about how she would handle passengers during the six-hour flight.
"Alright, so all of yous are there getting ready for your Friday night, getting in the pre-drinks, you know, as you do. And I'm here, getting ready to go to work, put on a yellow life jacket, point out the exits, hand out chicken or beef, what sort of Friday night is this for me?" she says.
A part of the one-minute long video is captioned: "I can't cope with this flight." Later in the video, the woman also makes a joke about the size of the male passengers' penises in a fake Nigerian accent.
A part of the video can be viewed below. (Warning: Use of strong language)
"All the Nigerians are gonna be there asking for f***king upgrades because they haven't got enough leg room because their B**s are in their way. Big d**ks like this swinging from side to side," she adds, gesticulating with her hands.
The video triggered criticism on social media.
Daily Mail reported the British Airways has launched an investigation into the footage, which was reported to the authorities by a fellow cabin crew member. "We expect the utmost professionalism from our staff when they are representing British Airways. We are investigating this video," a spokesperson said in the statement obtained by the publication.
© Copyright IBTimes 2023. All rights reserved.