WATCH: Australian Woman Terrified After Spotting Giant Spider In Car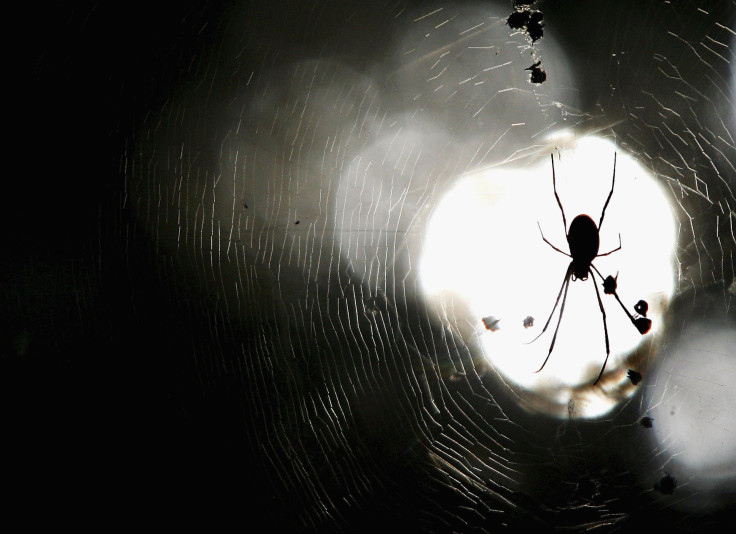 An Australian woman was horrified after realizing that during her drive home, a giant spider had hitched a ride with her above her head on the roof of her car. She drove with it inside her car for 20 minutes.
Bianca Merrick, who lives in New South Wales, was driving home from work in Coffs Harbor, Australia, posted a video on social media on Nov. 19 of the giant eight-legged creature.
Merrick also recorded her reaction when she discovered her multi-legged co-passenger inside her car. Merrick's first reaction was to ask, "What the f----," as she sported a terrified expression on her face.
She told 7News in Australia that she spotted the spider, but decided it would be best to just remain calm instead of panicking and making any sudden movement.
"I was on my way home from work when I looked up and saw it staring at me," Merrick said. "I considered stopping but I didn't know how I'd get it out of the car, so I thought the best option for me was to keep driving and pretend it wasn't there for the longest 20 minutes of my life," she said.
The video showing the spider went viral and garnered over 500,000 views at the time of publishing this story.
Merrick said that people even asked her if the creature was real or a hoax and she replied saying, "Unfortunately the spider is real."
She also mentioned to 7News that she has seen the same species of spider outdoors, however, it's not uncommon to see them crawling near her home, but she hadn't thought she would see one inside her car.
The next day, she expected to the see the spider and said she went into the car armed with bug spray and a broom, but it was gone and there was no spider to be found.
© Copyright IBTimes 2023. All rights reserved.