Watch: Bag In Overhead Bin Catches Fire, Juice Used To Fight Blaze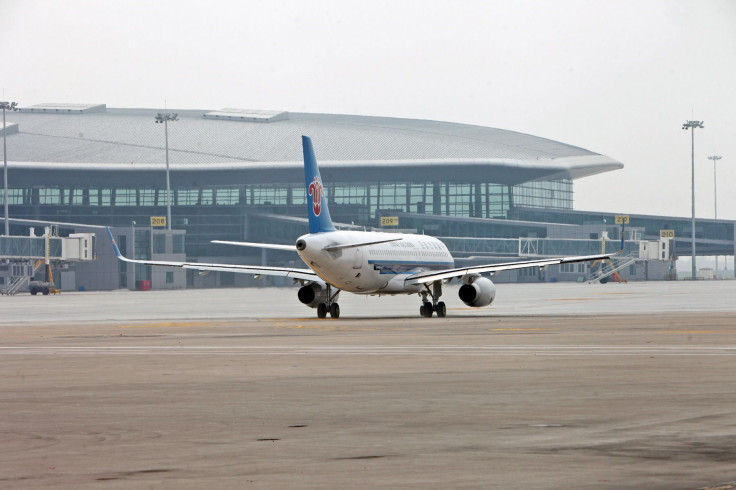 A passenger's bag with a power bank caught fire Sunday and the crew tried to contain the blaze using juice and water. The incident took place aboard a China Southern Airlines jet traveling from Guangzhou to Shanghai.
The bag was kept in the overhead bin when it suddenly caught fire. Passengers panicked as smoke and fire came out of the overhead compartment of flight CZ3539. The incident was caught on camera and the video published on social media went viral.
In a statement, China Southern Airlines reportedly said passengers were boarding the jet when someone noticed the bag was in fumes. The airline said there were no injuries related to the incident.
An investigation is underway into the incident and the passenger, to whom the bag belonged, was being questioned. Preliminary investigations show the power bank, most likely powered by a lithium-ion battery, was not in use when it caught fire, the airline added.
Those on board the jet were asked to disembark, and a replacement aircraft was deployed. The incident caused a three hour delay, according to data from live flight tracking site FlightAware.
Lithium-ion batteries — used in cell phones, laptops and power banks — are highly combustible and are known to catch fire. The batteries are banned from checked luggage, but are allowed in carry-on luggage, as long as they are turned off. The International Civil Aviation Organization banned carrying lithium-ion batteries as cargo on passenger aircraft after Federal Aviation Administration (FAA) tests revealed the batteries emit explosive gases when overheated, and aircraft fire protection systems "are unable to suppress or extinguish a fire involving significant quantities of lithium batteries, resulting in reduced time available for safe flight and landing of an aircraft to a diversion airport."
"Therefore, continuing to allow the carriage of lithium batteries within today's transport category aircraft cargo compartments is an unacceptable risk to the air transport industry," the FAA said in 2016.
© Copyright IBTimes 2023. All rights reserved.