WATCH: Chloe Ayling Recalls 'Absolute Panic' After Kidnapping, Defends Her Story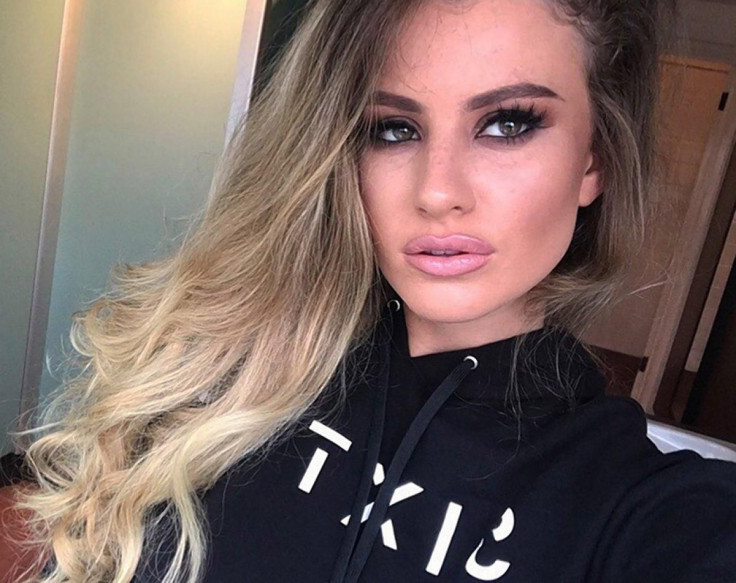 British model Chloe Ayling, who claimed she was kidnapped by a sex slave organization planning to sell her on the Dark Web, opened up about her horrific ordeal while in captivity in an interview on "This Morning" early Monday.
The 20-year-old model recalled the "absolute panic" when she was lured to a fake photoshoot in Milan, Italy and kidnapped by two men on July 11.
Ayling said she was grabbed by the two men, who drugged her with ketamine and told her she was going to be sold as a sex slave. They placed her in the car boot after stuffing her in a zip-up bag, taping her mouth and cuffing her hands and feet, the model recounted.
"When I walked into the 'studio' there was just silence. Normally someone would greet you at the door, closer to the door, but I just didn't hear anything. So that's why when I saw the door saying 'studio' on it I went to open it, but before I had the time to quickly process my thoughts that is exactly when the masked man put his arm round my neck and my mouth and nose," she said, adding: "And another one came to the front of me and injected me in my wrist. Two men, two masks. Absolute panic - I didn't know what it was, I didn't know why they were doing it. At this point I still thought someone wrong had got me and the shoot was still supposed to go on. I didn't connect it as a set up."
During the interview, Ayling also defended her version and said she was hurt after people doubted her after reports surfaced that she went shoe-shopping with an "armed assassin."
Many people accused Ayling of faking her story about being kidnapped and being released by her captors after six days.
"It is really hurtful to see people doubt my story. Like when I went shoe shopping apparently, which was to the camping shop to get shoes for the consulate, people were saying why didn't I run?" she said. "It's easy for them to say that but when you're in my situation it's not that easy. I was with an assassin that's always armed, I'd been shown knives."
She continued: "So I couldn't just try and put my life in the hands of a random Italian woman. If I couldn't communicate with her, or she didn't care, then I'd risk my life."
In a 3,500-word statement last week, Ailing told Italian police she was kidnapped July 11 by "Black Death," a crime syndicate that operates on the dark web and advertises about selling kidnapped women as sex slaves. A Polish captor, Lukasz Herba, took her to a remote farmhouse and asked her for sex multiple times.
"MD (Herba) tried various sexual advances with me but I always stopped it by putting it off to the future are more intimate knowledge of each other," she said in the statement, obtained by the Daily Mail. "In effect I was leading him to believe that we would have become more intimate friends when this kidnapping was over."
"On one occasion I remember that I was in the shower and he was watching me and he told me to stay in the shower and said that he couldn't take it anymore and carried out a sex act," she added.
In the interview, Ailing also accused her agent Phil Green for not performing proper checks before sending her for the photoshoot.
© Copyright IBTimes 2023. All rights reserved.