WATCH: German Man Benjamin David Swims Isar River To Work Every Day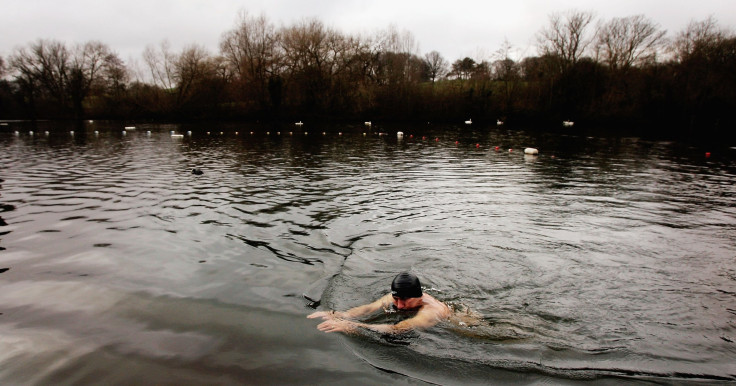 Benjamin David who lives in Munich, Germany, goes to work in Culture Beach every day by swimming 2 Kilometers (1.24 miles) in the Isar River.
In a YouTube video, that has been credited to the BBC, David is seen confessing he loves taking the unusual commute to work every day instead of the more traditional modes of getting to work that includes making one's way through the chock-a-block streets of his city. Every morning David packs his essential things into a water-proof bag and dives into the Isar, which flows right next to a busy street in Munich.
"When I am swimming, I am indeed quicker and also more relaxed," David is heard saying in the video.
Swimming has already been established by many doctors as an excellent form of work out. Some of the benefits of swimming include balancing one's heart rate, reducing stress, building endurance and muscle strength, keeping body weight in check, improving coordination, balance and posture, improving flexibility and being a low-impact therapy for some kinds of injuries, according to Better Health.
Read: Massive Shark Appears Among Swimmers In Shallow Water On Alabama Coast
Sometimes David would actively swim to his destination and on other days he would simply let the river current do its job and enjoy the ride by closing his eyes and floating on his back. But before he can do that, David does a quick search on the internet to find out exactly what the water level for the day is and at what speed the river is flowing at.
Once he gets to Culture Beach, David climbs up the ladder at the side of the river bank, and warms himself with a hot cappuccino from a bar near his office. He has enough time to enjoy coffee in the morning as opposed to his colleagues, who often reach office late due to their traditional modes of transport.
David makes it a point to swim to his workplace every day during the summer months but refrains from doing so on a regular basis on winter. However, instead of giving up on his favorite habit, David takes to the water on rare occasions and understandably wears a short or long wetsuit at the time.
To ensure that all his work items do not get wet in the river and make it to his office dry, David had a special transport bag made by a designer in Basel, Switzerland. When the bag is wrapped shut from the top, it automatically inflates and resembles a buoy that then floats alongside him when he swims every day. David also wears rubber sandals to protect his feet from glass or the occasional bicycle floating in the river.
Read: Shark Attacks Swimmer Off Florida's Haulover Beach, Suspected Bull Shark Bites Legs
Even though David gets many surprised glances and stares from many bystanders, he said he did not mind. In fact, he has shared his uncommon choice of transport with many people who have then offered to accompany him just to experience what it would be like to swim to work. "Indeed it is becoming a movement as people get fond of swimming here," said David.
David stated he got the idea of using the Isar River as a mode of transport because the particular waterway was one of the most popular transport routes over 150 years ago, connecting Rome and Vienna. However, since people upgraded from, travelling in rafts, the river has been discarded as a transportation passage. One should not be surprised if Isar becomes the choice transport for people yet again in the future, concluded David.
© Copyright IBTimes 2023. All rights reserved.
FOLLOW MORE IBT NEWS ON THE BELOW CHANNELS